Auburn touts itself as the land of two rivers and the home of two nations. Strategically located right between Seattle and Tacoma, anything you could possibly want for is within a 30 minute drive. With some very unique architecture because of the efforts of historic preservation, this quaint area has retained the look and feel of a real downtown. The city offers a wide variety of entertainment venues, shopping opportunities as well as places just to relax and enjoy some refreshment. Check out some of the fine establishments we have reviewed below, you will not be disappointed.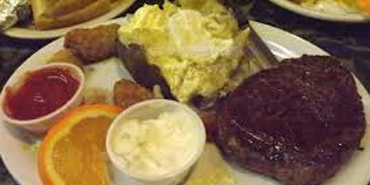 Sun Break Cafe
Address:
22 A St SW
Auburn, WA 98001-5303
Phone:
(253) 939-5225
This is definitely a place you need to visit but we must advise you to get there as early as you possibly can. There is nothing listed on the menu that is not fabulously flavorful. The folks who own this location truly care about each and every customer and the entire staff has been trained to be exactly the same way. Be prepared for some really generous portions and no matter what you end up ordering, you have to sample some of their banana bread. And their breakfast food is also exceptional and you will see some unique choices on the menu that you don't typically see anywhere else. This is a must visit.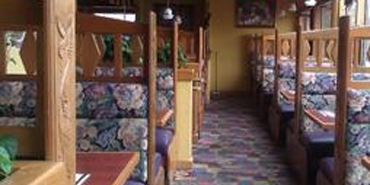 Rio Blanco Family Mexican
Address:
3830 A St SE Suite 201
Auburn, WA 98002-8604
Phone:
(253) 939-9311
Most people don't think about this when they go out to dine, but it is a very important thing that the kitchen staff use authentic recipes and only the freshest of ingredients. Everything listed on the menu is cooked fresh daily and your taste buds will be singing a new song with each bite. The atmosphere is best described as festive and the interior provides an excellent venue for any kind of special event or just an intimate dinner. But what really separates this place from other dining establishments is the way the staff treats each and every patron. Customer service is definitely job one.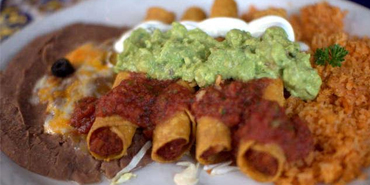 Las Margaritas
Address:
1525 A St NE, Suite 101
Auburn, WA 98002
Phone:
(253) 735-9336
All that anyone could ever hope for when it comes to a dining establishment is consistent quality. And that is exactly what you will find at this very authentic Mexican restaurant. There is a really good vibe from the moment you step through the front doors. This may sound odd, but you are going to be blown away by the seafood enchiladas. You have to try them to understand. Of course your first bite will be into their chips and hot sauce. They are so tasty that you are going to have to hold yourself back from filling up on them so you can enjoy your entree.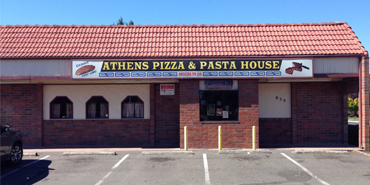 Athens Pizza & Pasta
Address:
959 E Main Street
Auburn, WA 98002-5623
Phone:
(253) 939-7444
This family owned restaurant has a number of things that it does really well but first and foremost their goal is to prepare and serve delicious tasting and freshly prepared meals. There is a very good reason why they have so many repeat customers and referrals. The staff takes great pride in the food they serve and the customer service skills of each server is truly astounding. One thing is certain, there are a lot of great looking pizzas coming out of the kitchen. But if you are not in the mood for pizza, why not check out one of their absolutely deliciois grinders. Another huge positive are the reasonable prices.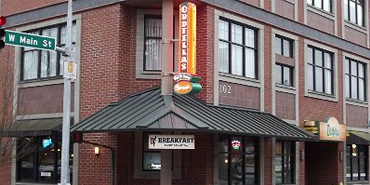 Oddfellas
Address:
102 W Main Street
Auburn, WA 98001-4926
Phone:
(253) 939-7278
What a popular gathering place for friends, family and travelers alike. The atmosphere is a casual pub type setting. If it is possible for a place to be all things to all people, then this establishment has succeeded in that endeavor. The pizza is absolutely first rate. The beer selection is unbelieveable and you ar3e definitely going to want to check out happy hour. There are some very unique items here including shepherds pie and something called a Cuban sandwich. You will find both the bartenders and the wait staff to be very attentive.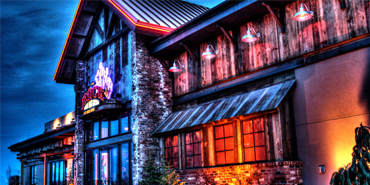 The Rock Wood Fired Kitchen
Address:
1408 Lake Tapps Pkwy SE
Auburn, WA 98092-8158
Phone:
(253) 833-7887
The place has an edge to it but in a very good way. The tunes are always flowing and it is usually good old classic rock and roll. In terms of food, you have not had pizza until you have had it here. They don't skimp on any of the toppings and the taste is out of this world. You are going to love the care with which the staff creates the gourmet hand-tossed pies. There is a very good reason that this venue was named America's number one indepentantly owned pizza place. The servers are intent on making sure that you have everything you want and desire. You are going to love every minute of your stay.