Bainbridge Island is a place you need to get to very soon. Rich in history, culture and natural beauty, this is a place where you can not only be yourself but refresh your batteries. Whether you want to be active or more laid back, there is an outlet that will serve you well in this phenomenal area. One of the things people like to do to relax on the island is visit one or more of the seven artisan wineries. There is also a waterfront park and many one of a kind shops. But what you are really going to want to seek out are the eating and drinking establishments that grace the island. To help guide you a bit, we have included a few reviews of some amazing venues below.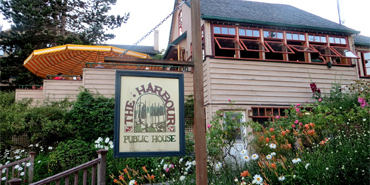 Harbour Public House
Address:
Parfitt Street
Bainbridge Island, WA 98110-2529
Phone:
(206) 842-0969
Get ready to make some new friends in a place that is known for community. There is something about the way the kitchen staff roasts the meat here. Talk about every bite going down very smoothly. But even beyond the smoked meats, there are some other amazing selections including salmon with caesar salad, pulled pork sandwiches, hamburgers and more. But all of it is prepared to perfection and presented very nicely. Conveniently located near quaint shops, you are gonig to love walking your meal off as you peruse the wares in the area. If you have questions, don't hesitate to ask your server because the service staff aims to please.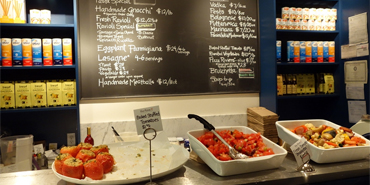 Via Rosa 11
Address:
11201 Sunrise Dr NE
Bainbridge Island, WA 98110-1308
Phone:
(206) 451-4640
You have heard the old saying you shouldn't judge a book by its cover. Well, that slogan would certainly pertain to this location. We have this to say though, once you are inside you are going to judge this venue as one of the best Italian restaurants that you have ever been to in your life. Fresh pasta dishes abound on the menu as does delicious pizzas. There is truly nothing that will come to your table at this venue that is not absolutely tremendous. We would be remiss if we did not mention the lasagna, it is beyond amazing in terms of taste and texture. Make this one of your go to venues and you will never regret it.
Streamliner Diner
Address:
397 Winslow Way E
Bainbridge Island, WA 98110-2423
Phone:
(206) 842-8595
Prepare yourself for some real food and out of this world coffee. If breakfast is your favorite meal of the day, then you must give this place a try. Good old comfort food is what you will partake in here. We do have one major suggestion for you. If you can squeeze it in depending on what you order, check out their always fresh homemade poppyseed lemon muffin. You won't believe what you are experiencing after the first bite. Also, you are definitely going to want to order their supreme scramble. Everything is cooked to perfection and you will be treated with the utmost respect from the staff. You will not be disappointed.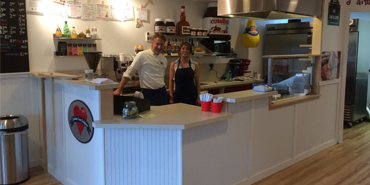 J'Aime Les Crepes
Address:
143 Madrone Ln N
Bainbridge Island, WA 98110-1862
Phone:
(206) 842-5276
Crepes when they are well made provide one of the tastiest and filling meals you could ever have. And what makes this establishment so special is that the staff uses traditional techniques and tools to create crepes like a French pastry chef would make them. In fact, this place has won many awards for the quality and their use of the best ingredients in each and every crepe that comes out of tghe kitchen. The flavor just exudes every single inch of each crepe. And don't worry, you are going to have plenty of variety to pick from. The staff is super friendly and efficient and will make sure that you have everything you need.
Cafe Nola
Address:
101 Winslow Way E
Bainbridge Island, WA 98110-2425
Phone:
(206) 842-3822
After only a short and relaxing ferry ride from downtown Seattle, you are going to have a chance to immerse yourself in the culture and atmosphere of this European style cafe. Some folks describe it as a venue that provides innovative, eclectic cuisine in a bistro setting. The seasonal ingredients are planned in such a way that you will be able to enjoy the most flavor possible. In terms of the ambiance, you can't help but sense the charm and there is a certain energy about the entire place. And it even gets better when it comes to something to drink. They offer classic cocktails, specialty drinks as well as an extensive wine list.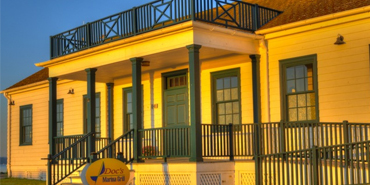 Doc's Marina Grill
Address:
403 Madison Ave S
Bainbridge Island, WA 98110-2546
Phone:
(206) 842-8339
You know the old saying. When you are on the island, do as the islanders do. And what most of the islanders do is frequent Doc's Marina Grill. You will definitely find everything you need here from great food to awesome drinks to a fun filled atmosphere. Of course, being located where it is you are going to have some great views which adds a lot to any kind of dining experience. The innovative menu offers everything from amazing burgers to prime rib to the freshest fish you have ever had in your life. From the bar, get ready to choose from 10 beers on tap as well as a martini bar. And don't forget to avail yourself of entertainment in the form of high definition flat screens.