Bellevue has so much to offer in every realm and area of life that is was voted the 4th best place to live in the United States. The very name of the city means "beautiful view" and one visit to the area will quickly tell you why. In terms of entertainment, art has always been a huge part of what goes on here. The Bellevue Arts and Crafts Fair has been held since 1947 and there are numerous museums which serve as major attractions for visitors of all ages and with a variety of interests. And when you are ready to take a break, there are numerous dining locations that are worth checking out. You might want to start with one of the ones we have reviewed below.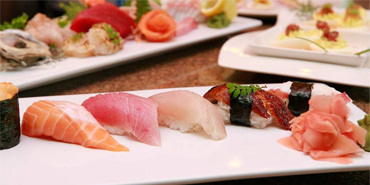 Seastar Restaurant & Raw Bar
Address:
205 108th Avenue NE
Bellevue, WA 98004-5770
Phone:
(425) 456-0010
If you are a huge fan of seafood, then you have to get to this establishment as quickly as you possibly can. When you sit down and take a gander at the menu, you are going to be astounded when you view the amazing array of freshly prepared seafood, great steaks, poultry, pastas and raw bar items. The dining room is absolutely luxurious in every way and the comfort factor is one that you will be more than pleased with. One thing is certain, the very talented staff will make you feel right at home and the tasty food will keep you coming back again and again.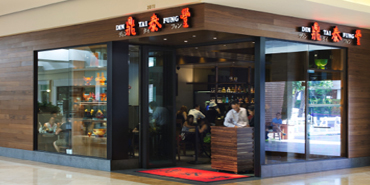 Din Tai Fung
Address:
700 Bellevue Way NE
Bellevue, WA 98004-5046
Phone:
(425) 698-1095
Be forewarned, this establishment is so good that it is almost always busy. You might want to check out the bar area for quicker seating. But whatever you do, make sure you don't leave before you have a chance to sample some of their delicious pork dumplings and garlic bok Choy. But truly no matter what you end up getting your mouth is going to be watering. The sides are also something to brag about, they are all excellent compliments to the entree choices. One thing is certain, your food will arrive quickly and if you have any problems whatsoever, the staff has been well trained in solving them.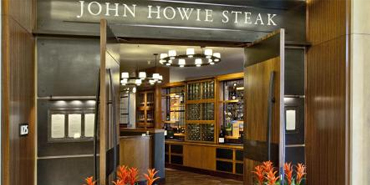 John Howie Steak
Address:
11111 NE 8th St Ste 125
Bellevue, WA 98004-4479
Phone:
(425) 440-0880
There is no doubt that this is the Northwest's premier dining experience. Just kick back and enjoy the very comfortable surroundings. But be ready to enjoy much more than that with some of the tastiest offerings you have ever had in your life. The prime custom-aged steaks are absolutely out of this world. And the side dishes are exquisite in the way they fit your dining experience so perfectly. But that is not all. They also have an award winning wine list and a service staff that has been so well trained you will never want for anything. Prime dining is what this place is all about.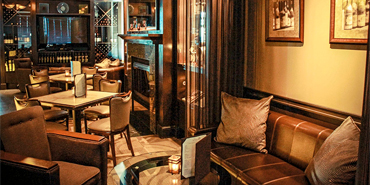 Daniel's Broiler
Address:
10500 NE 8th Street
Bellevue, WA 98004-4345
Phone:
(425) 462-4662
Talk about some stunning views from this location. You are not going to believe the views of the Olympic Mountains, the downtown area and the Seattle skyline. If you prefer outdoor dining, they have that option as well. What many people are astounded by at this location is the large selection of bourbon, scotch and rum. Check out happy hour because you are going to find some out of this world specials. The live piano music which is played nightly will bring a huge smile to your face. But the best word to use in reference to this venue is fresh, every entree is prepared from scratch.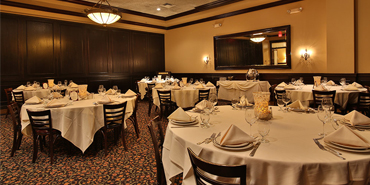 Maggiano's
Address:
10455 NE 8th Street
Bellevue, WA 98004
Phone:
(425) 519-6476
This wonderful venue has been a huge success from the moment it opened. And the reason for its success is simply this, the Italian-American cuisine served up on a regular basis is so good and so comforting. The recipes are simple, authentic and classics. The chefs known how to cook each entree to absolute perfection. The service staff are all dressed so nicely which adds to the whole feeling that you are out fine dining. And one of the amazing things about the menu is you will have so many options everyone in your group can be completely satisfied.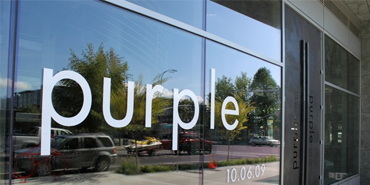 Purple Cafe and Wine Bar
Address:
430 106th Ave NE
Bellevue, WA 98004-5025
Phone:
(425) 502-6292
Let's face it, everyone needs to feel special at some point in their lives. And with one visit to this fine dining and drinking establishment, you will have that feeling in spades. With all of the phenomenal wines they offer, you are going to need some expertise. That is why you will be assigned a sommelier to help you pick out a wine to be perfectly matched with your food. Everything about this location is exceptional. The main courses are going to knock your socks off in terms of preparation and presentation. Also, be sure to save room for some of their exquisite desserts.