This thriving riverfront community is presently undergoing some very exciting changes in the downtown area. The parks and recreation opportunities afforded to everyone that visits is truly unparalleled. Between the vintage homes and the vintage shops, there are plenty of places to visit and especially if you are in to nostalgia. Whether you are a visitor or a regular in the area, one thing is evident immediately and that is the sense of community that exisits here. And something else that you are gonig to love are the options for refreshment. We have attempted to give you a good start with our reviews below.
Pen Thai Restaurant
Address:
10107 Main Street
Bothell, WA 98011-3425
Phone:
(425) 398-7300
We highly recommend you stop by this wonderful location and sample one of their signature dishes which includes Princess Chicken and Heavenly Beef. The curry used here is so tasty and your taste buds are going to be dancing a jig. But even if you decide to order something else on the menu, you are going to be in good shape as there is really nothing disappointing about anything that comes out of the kitchen. The servers are a real delight to work with and they are not only very attentive and courteous but they truly want each patron to enjoy themselves to the highest degree.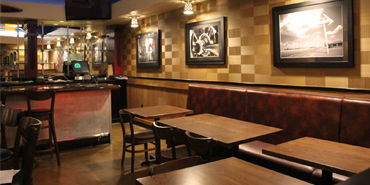 Crystal Creek Cafe
Address:
22620 Bothell Everett Hwy
Bothell, WA 98021-8456
Phone:
(425) 486-7781
If breakfast is your game, then this place is where you need to be. Over the years, they have expanded the menu to add some classic comfort food. But in addition to the excellent food, something else you are going to love here is art of hospitality that is practiced day in and day out. All of the baked items you will find here are baked fresh daily including pies, cakes, cinnamon rolls and some amazing bran muffins. And the culinary team cooks fresh turkeys, prime rib as well as making soups from scratch daily. Don't miss this wonderful experience.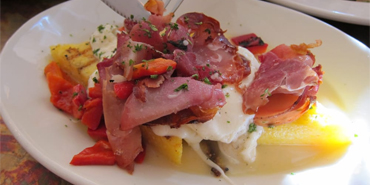 Grazie Ristorante Italiano
Address:
23207 Bothell Everett Hwy
Bothell, WA 98021-9334
Phone:
(425) 402-9600
The first thing you will notice when you step through the doors of this unique establishment is the tantalizing aroma of freshly prepared Italian cuisine. The staff is friendly and very comforting in the way in which they treat each patron. The atmosphere is very cozy as each table is lit by candlight. You are going to have your pick from several irresistable dishes. Of course, at some point you are going to have to order a pasta dish. But we must sat that the pizza is cooked in a genuine Italian pizza oven. And get ready to peruse the dessert tray which has a number of decadent temptations.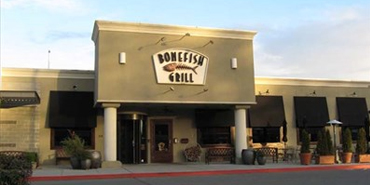 Bonefish Grill
Address:
22616 Bothell Everett Hwy
Bothell, WA 98021-8420
Phone:
(425) 485-0305
One thing that will be evident from the moment you walk through this venue's doors is that you are in for the experience of a lifetime. The attention to detail is by the entire staff here is astounding. The serving staff is so well trained and will anticipate your every need so well that you will be looking around like you have entered a fantasy land. The atmosphere is vibrant and comfortable and provides the perfect backdrop for any type of occasion. But the real winner at this location will be you when you experience what a deep passion the staff has for fresh seafood.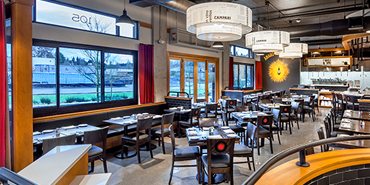 Amaro Bistro
Address:
18333 Bothell Way NE, NE #105
Bothell, WA 98011-1901
Phone:
(425) 485-2300
You just get that romantic feel in the beautiful atmosphere that has been created at this venue. In terms of the cuisine, they not only promise to use the freshest ingredients but they deliver on that promise. And after just one bite of anything you order you will notice that the food here is authentically prepared by true culinary artisans. The wine list is also unbelieveable and you are going to have the opportunity to have a discussion with your server on which one would be best to order with your meal. The number one priority here is great good, drink and you.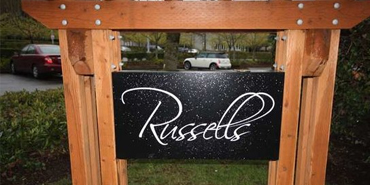 Russell's
Address:
3305 Monte Villa Pkwy
Bothell, WA 98021-8972
Phone:
(425) 486-4072
Get ready for charm and creativity at its very finest. Located in a beautifully restored barn, this location offers a dining experience like no other. The cuisine that will be brought to your table is exquisite by any measure and you are going to appreciate it with every bite. The various fish dishes and steak offerings will be cooked to your specifications. And we recommend that you not pass up on their decadent Chocolate Gateau or flavorful Caramel Tart. Many of the wines available are Washington wines which are to be savored, this is an experience not to be missed.