A leisurely drive through Burien reveals a community with a rich heritage as well as a friendly area with well-established neighborhoods and a small-town atmosphere. One of the things that makes Burien such an amazing place to live or visit are all of the wonderful recreation opportunities that you will find. Whether you like to be more active and run and play around in a park or you feel the sophistication of the theater or performing arts calling you, you will find it all right here. But while recreation is a wonderful thing, we all know that there will come a time when you need some amazing refreshment in the form of food and drink. Check below and you will find that Burien certainly has that as well.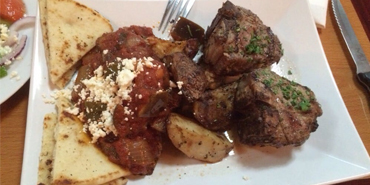 The Greek House
Address:
113 SW 153rd Street
Burien, WA 98166-2311
Phone:
(206) 686-4030
This location all started with a dream and that dream was to carry on a family tradition of a love for food and hospitality. All of the recipes used here are from the family of the owners. The gracious and friendly service you will receive here is going to truly grab your attention. Keep in mind that you might not recognize some of the dishes listed on the menu but if you need to ask your server about them. Two items you need to ask about are the Patzaria Salata and Lamb Souvlaki Piato. Also, make sure you order as one of your sides their oven roasted lemon potatoes.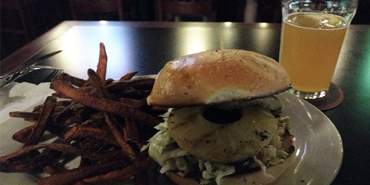 Elliott Bay Brewhouse & Pub
Address:
255 SW 152nd Street
Burien, WA 98166-2307
Phone:
(206) 246-4211
Talk about a high quality brewpub. One of the best things about this establishment is the way it fosters community. Everything that is served up here is 100 percent organic which is another amazing positive. The wide variety of certified organic house-brewed ales are going to blow you away. And you will be very happy to know that all of the brewers that work here have an amazing passion for crafting unique offerings and they actually produce as many as 50 different receipes throughout the year. In addition, the pub fare offered is made from scratch and absolutely delicious.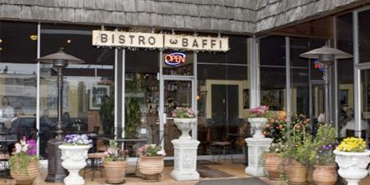 Bistro Baffi Italian
Address:
15217 21st Ave SW Ste A
Burien, WA 98166-2081
Phone:
(206) 244-0737
If you are craving something different in terms of a dining establishment, you need to make your way to this fine venue as quickly as possible. There is a European look and feel to the decor and atmosphere. And something you can expect to be brought to your table is the freshest seafood available. Sauces, bread and desserts are prepared on a daily basis. We highly recommend one of their signature dishes, the Spaghetti Pescatore. And if you are a huge fan of pasta dishes, make sure that you ask for tyhe chef's signature pink sauce. And then finish your meal off with their Tiramisu.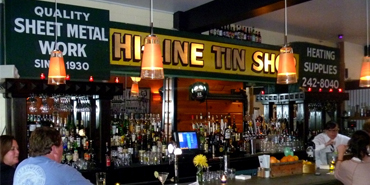 Tin Room Bar
Address:
923 Southwest 152nd Street
Burien, WA 98166
Phone:
(206) 242-8040
Believe it or not, the building that now serves as an awesome eating and drinking establishment used to be a tin fabricating business. Well, you are going to be very happy it is now a cozy and comfortable ambiance in which to partake in some of the finest dining you have ever known. The menu provides a very wide range of options and everything is not only cooked to perfection but also as tasty as you have ever had. You need to try one of their burgers which are absolutely amazing. The bartenders make it even better by mixing some of the highest quality drinks.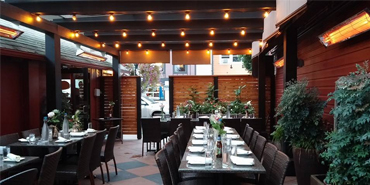 909 Coffee and Wine
Address:
909 SW 152nd Street
Burien, WA 98166-1843
Phone:
(206) 243-7909
It is comforting to know that the folks who run this fine establishment have over 50 years of restaurant experience. After a long hard day at work, just imagine stepping into a warm and cozy neighrborhood gathering place. Well, now, you no longer have to imagine because that will be your reality. It's all about great conversations here and that is what is fostered. Your experience will begin with comforting and high quality coffee. You will be able to try a number of small plates as well as larger entrees. The wine offerings change frequently or you have 11 beers on tap to pick from.
Huckleberry Square
Address:
14423 Ambaum Blvd SW
Burien, WA 98166-1423
Phone:
(206) 246-7006
This special establishment has specialized in serving customers scrumptious and quality food at very reasonable prices for over 40 years. This location is well known for their famous Huckleberry Pies and Pancakes and you will be ecstatic to know that the kitchen staff uses hand picked, wild grown Mountain huckleberries. They offer some of the best breakfast food and the plesant atmosphere just makes the food taste that much better. We will warn you to time your visit because it can get very busy. Just make sure that you do get here and save room for dessert.