Located on the east shore of Puget Sound and approximately halfway between the major cities of Seattle and Tacoma, we can't think of a more picturesque area. And if you are a fan of recreation especially as it pertains to the water, you are going to fall in love with what this area has to offer. You have access to the water and there is a recreational marina with moorage, boat launching and pier fishing facilities. There is also a gorgeous state park for nature lovers. We realize all of this activity will make you work up an appetite so Des Moines is ready, willing and able to provide some fine dining establishments. Below are a few of them.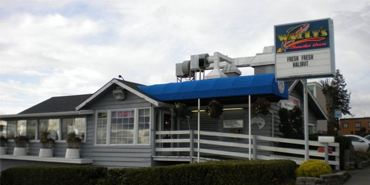 Wally's Chowder House
Address:
22531 Marine View Dr S
Des Moines, WA 98198-6835
Phone:
(206) 878-8140
If we had to peg this place down, the best description we can think of is to call it a unique Nortwest seafood restaurant overlooking the Puget Sound offering award winning New England clam chowder. The variety of fish and chips that are listed will astound you. Between the wild caught seafood, juicy burgers and homemade desserts, your tastebuds will be dancing a jig. The staff will treat you like family and if you are not sure what to order, don't hesitate to ask your server because they are very knowledgeable about everything that is offered in this down home venue.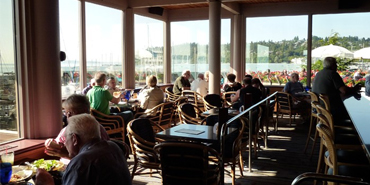 Anthony's Homeport
Address:
421 S 227th Street
Des Moines, WA 98198-4612
Phone:
(206) 824-1947
The waterfront views from this special location are absolutely astounding. And in addition, the seafood offered each guest is the finest and of the highest quality. But this venue isn't just about seafood. The seafood is perfectly complemented by in season local produce and local wines and microbrews. Whatever you end up ordering, just make sure that you sample some of their house-baked bread. One bite and you will understand why we insist that you do. The wait staff have been so well trained and each one will treat you in a very special way to create a delightful experience.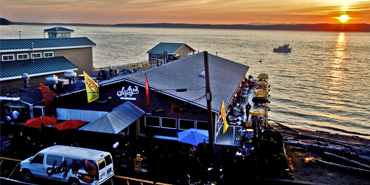 Salty's at Redondo Beach
Address:
28201 Redondo Beach Dr S
Des Moines, WA 98198
Phone:
(253) 946-0636
This is one of those gems that should not be missed. This is the kind of place and the kind of area where you can breathe and relax for awhile. There is no stuffy formality here, only tons of friendliness and a cozy feeling that comes over you in this kind of atmosphere. If you visit this establishment at the right time, the sunsets over the Olympic mountains are absolutely stunning. In terms of the food, the menu offers award winning seafood and steak. You have to sample their famous Alaskan salmon or halibut. And definitely order one of their world-class wines.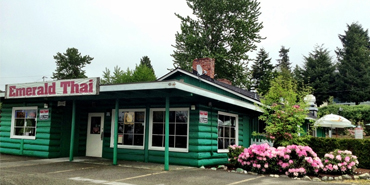 Emerald Thai Cuisine
Address:
22228 Pacific Hwy S
Des Moines, WA 98198-5101
Phone:
(206) 878-9049
Are you a fan of Thai cuisine? We have just the place for you. There was such a homey feeling which will put you at ease immediately. Don't be surprised if you see the owners as they are always milling about to make sure that each and every patron is well taken care of. And just wait until you experience some of the amazing flavors that come out of this kitchen. If you are looking for a recommendation, we suggest that you check out their Ramma noodles with beef. Be prepared for the large portions that come your way. You will not leave disappointed.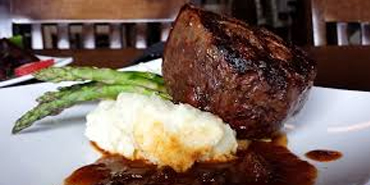 The Scotch and Vine
Address:
22341 Marine View Drive S
Des Moines, WA 98198
Phone:
(206) 592-2139
You are not going to believe the variety that this place offers. The first thing you are going to take note of is the unsurpassed comprehensive scotch selection of over 250 labels. There are also world class artisan wines from all over the globe available to you. You can't go wrong with choosing anything from the menu and there are some amazing items including filet, smoking pork ribs and au gratin potatoes. So, whether you come here for a tasty meal or just for a drink with some friends, we can't think of a better experience than the one you will have here.
Mandarin Kitchen
Address:
22612 7th Ave S
Des Moines, WA 98198
Phone:
(206) 878-8511
The power of choice is put into your hands when you visit this fine establishment. One step inside and it will be up to you whether you choose Hunan, Szechwan, Mandarin and Cantonese fare. We highly recommend that you sample the Szechuan Beef. The meat is so tender that it will just fall apart. The atmosphere is very nice and welcoming. There is also a full service bar which you will definitely want to avail yourself of. All of the chicken dishes are very tasty and will put a smile on your face. And one thing is certain, the staff not only knows how to treat you but they love to serve.