Enumclaw serves as the northern gateway to Mount Rainier National Park. This is definitely the place to be in terms of outdoor beauty and recreational opportunities. And when you have made to the point where exertion turns to relaxation, you are in one of the best wine area in the entire country so all you will need to do is seek out one of the excellent wineries. The area is also full of unique dining establishment and we have reviewed a few of them for you.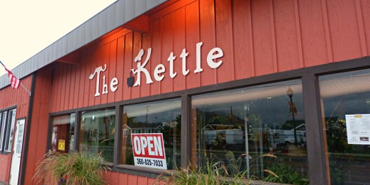 Kettle
Address:
1666 Garrett Street
Enumclaw, WA 98022
Phone:
(360) 825-7033
There is a reason this establishment has lasted as long as it has. First and foremost the variety on the menu is absolutely astounding. In fact, their menu is so large it is like reading a novel. In terms of portions, you are not going to need to eat for at least a few days. Regular patrons rave about their breakfast food which includes something called a Huckleberry Scramble. When you see the mound of potatoes, sausage, cheese, onions, peppers and mushrooms, you are going to be beside yourself. Add to this a relaxing atmosphere and a service staff that concentrates on the details and you are in good hands.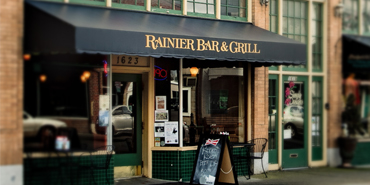 Rainer Bar & Grill
Address:
1623 Cole Street
Enumclaw, WA 98022
Phone:
(360) 825-6363
This is exactly what a traditional old bar atmosphere should be like. And believe us, drinks is not the only thing that this place does well. The food is absoltely phenomenal. Check out their Ribeye and make sure you order it the exact way that you like it because the cooks here know how to grill it up to your specs. The prawns are excellent as well and there is something very special about their homemade tartar sauce. But there is more to this place than just great food and drink, your experience is going to feel like a party, what an exciting venue. You don't want to miss this place, make it a regular stop.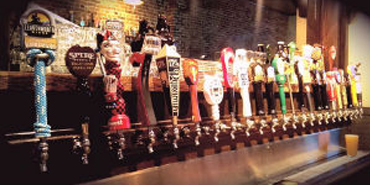 The Historic Mint Restaurant
Address:
1608 Cole Street
Enumclaw, WA 98022
Phone:
(360) 284-2517
Get ready to peruse a huge menu. Your eyes are going to jump out of your head when you see the eclectic offerings from basic American food to Thai/Chinese style dishes to Cajun style and even pasta offerings. And one thing that puts this place into another stratosphere is the quality of preparation and presentation. But as if that wasn't enough to offer, the selection of beer, wine and cocktails are out of this world. And its not just the usual suspects, you are going to find some very innovative ones here. Get ready for a very pleasant evening in every way.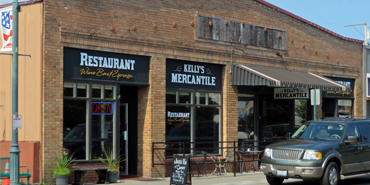 Kelly's Mercantile
Address:
1444 Cole Street
Enumclaw, WA 98022-3018
Phone:
(360) 284-2333
It is truly hard to know where to begin with this phenomenal establishment. The drink selection is not a bad place to start. Talk about a great beer and wine selection and we have to mention the hot spiced wine. This place gets a five stars out of five. The building is an old mercantile which gives the atmosphere a very different feel. And in terms of food, we dare you to find better sandwiches than they serve up here. Everything is served extremely fresh and that makes all the difference with each and every bite. There is always some kind of live music as well for entertainment.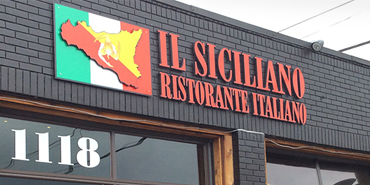 II Siciliano Ristorante Italiano
Address:
1118 Myrtle Avenue
Enumclaw, WA 98022-3502
Phone:
(360) 825-9463
The staff here takes great pride in providing a true Italian cilinary experience. The dishes are very authentic and traditional and the way in which they are all prepared are going to have your taste buds dancing all night long. And the atmosphere is very cozy and comfortable, you don't want to miss this opportunity. Get ready for some of the usual pasta dishes you are used to seeing on the meny as well as some excellent entrees like salmon and cioppino. And we have to mention the pizza which is as high quality as you are going to find anywhere. Try it one time and you will be hooked.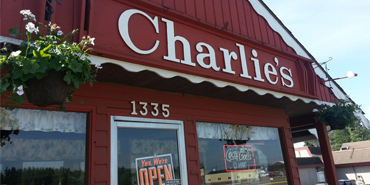 Charlie's Cafe
Address:
1335 Roosevelt Ave E
Enumclaw, WA 98022-9237
Phone:
(360) 825-5191
If you are looking for an off the chain breakfast experience, this is one place that you should get to as quickly as you possibly can. The decor is very interesting as you will feel like you have been transported back to the 1950s. The memorablia all over the place will give you plenty of conversation pieces. All of the food is prepared to perfection. The portions are huge and the wait staff will make sure that your every desire is taken care of in a very high quality manner. This is American fare at its very best and the consistency will have you coming back time and time again.