This wonderful area has so much to offer. Whether you are into sports or recreation or arts and culture, there is definitely something for everyone. There are trails and areas to climb, ski, boat and fish. And for those who like some culture in their life, you are going to love the live theater, symphony and music concerts. We can't think of a better place to be if enjoyment is on your list of things to do. Of course, you can't live without food and drink and in Federal Way, you will have plenty of excellent establishments to pick from. Just read about a few of the area gems below.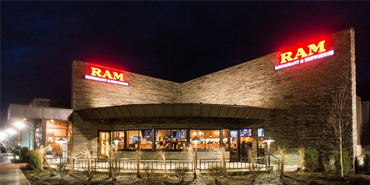 Ram Restaurant & Brewery
Address:
31920 Gateway Center Blvd S
Federal Way, WA 98003-5638
Phone:
(253) 588-1788
Some of the options that you will have on the menu at this establishment are very unusual. Items like a peanut butter burger or the fried egg burger. And the beer and wine selection is large enough to provide any kind of taste you might be looking for. From the moment you walk into this venue you are going to feel very special. The reason for that is the mission that the serving staff takes upon itself. It is the goal of each server to make sure that every patron that walks through the front doors will be completely satisfied with everything and that is something is wrong it will be made right.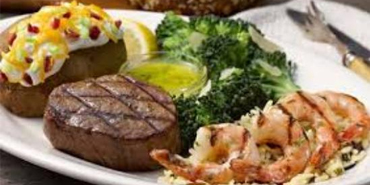 Black Angus Steakhouse
Address:
2400 S 320th Street
Federal Way, WA 98003-5465
Phone:
(253) 839-8370
When you spend as much time as this crew does at mastering their craft, you know that good things are in store for you when you visit such an amazing establishment such as this. The cuts of meat are aged to at least 21 days and seasoned to perfection. Then they are expertly flame-grilled and served exactly to your specifications. This place fits the bill for any kind of need you might have whether its to throw back a drink with a friend or two or to enjoy some fine dining with your family or a group. So, get here soon and partake in some steaks that you won't forget.
Black Bear Diner
Address:
32065 Pacific Hwy S
Federal Way, WA 98003-6001
Phone:
(253) 945-8332
If you love that feeling of eating at Grandma's house, you need to check out this venue. The daily mission of the kitchen staff is to prepare home-cooked meals that reflect small-town roots. Don't be surprised if the servers actually look you in the eye and smile. The atmosphere is very homey and cozy and you are not going to want to leave. The biscuits are amazingly huge and all of the breakfast food is outstanding. For dinner, you need to check out one of their delcious steaks along with the perfect side of baked potatos. You have have to wait but it will be worth it.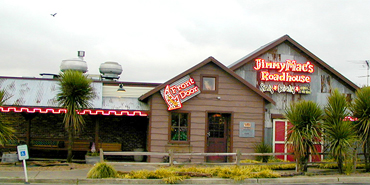 Jimmy Mac's Roadhouse
Address:
34902 Pacific Hwy S
Federal Way, WA 98003-8380
Phone:
(253) 874-6000
This locally owned establishment features quality steaks, handcrafted food, craft cocktails and ice cold beer. The all you can eat hot out of the oven yeast rolls are unbelieveably tasty. The entrees that you will see on the menu are all handmade. Some of their signature dishes are out of this world including the Dungeness crab cakes, crawfish chowder, barbecue baby back pork ribs, fresh grilled salmon, shrimp, hubcap burgers, smoked pork and some amazing desserts. There is something here for everyone and the atmosphere is very relaxing and the prices reasonable.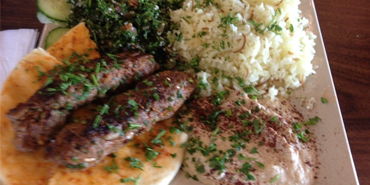 Mediterranean Gyro Grill
Address:
34024 Hoyt Rd SW
Federal Way, WA 98023-3224
Phone:
(253) 874-1144
There is nothing in the world like high quality Mediterranean fare. There is such a wide variety of items to pick from on the menu that everyone in your group will be able to find something to their liking. The flavors are bold and fabulous and the ambiance will have you smiling for your entire experience. You are going to love the fact that almost all of the food is resourced from organic suppliers. The wine selection is from all over the world and features some amazing selections from Lebanon, Spain and Italy. An incredible experience awaits you.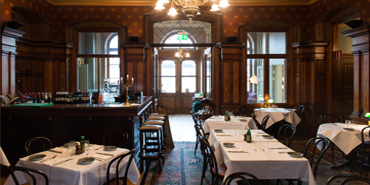 Thai Bistro
Address:
34817 Enchanted Pkwy S # 1-102
Federal Way, WA 98003-8376
Phone:
(253) 874-8800
For Thai fans, there is really only one place to go and this is it. All of your favorites are here and the staff takes great pride in preparing everything to your liking. Be forewarned though, the portions are absolutely huge and more than likely you will either be sharing some of your meal ith someone or you will be taking something delicious home with you. The decor is very pleasant and the booths are so cozy. The folks who run this establishment are from Thailand which means that everything you will experience here is as authentic as it could possibly get.