There is no place on earth more picturesque than this beautiful area. For those interested in recreational opportunities like hiking trails and outdoor activities, there is no better location to be. There are three phenomenal mountains that surround Issaquah and that kind of nature combined with other cultural and historical activities to be found in the town is as special as it gets. And while you are having all of the fun anyone could possibly desire, you will also want to look around and experience some of the most amazing dining venues which will keep you quite refreshed for all of your great adventures awaiting you.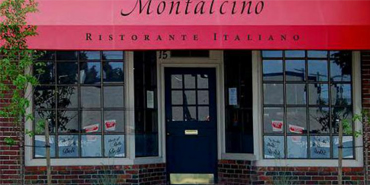 Montalcino Ristorante Italiano
Address:
15 NW Alder Place
Issaquah, WA 98027
Phone:
(425) 270-3677
At this location, fine food and wine are truly a way of life. It is awesome to know that there is passion and tradition that runs through everything they do here. Only the freshest and highest quality ingredients are used in every dish. There is such a classic atmosphere here, you will feel like a part of the family. The wine list is amazingly unique and and includes wines produced by the family. The atmosphere is best described as romantic and quaint and you are going to love the decor. All of the classic Italian dishes are out of this world, don't miss this venue.
JaK's Grill
Address:
28 Front St N
Issaquah, WA 98027-3236
Phone:
(425) 837-8834
If steak is something you crave, then there is no question this is where you need to be very soon. The staff only buys corn fed, Nebraska raised beef which is the finest beef available anywhere. Depending on the cut, the meat is either dry or wet aged for a minimum of 28 days to ensure that you experience the very best in flavor and tenderness. Each dinner comes with the best sides including salad, veggies and your choice of potato and hot sourdough bread. The atmosphere is fantastic and the customer service is second to none, try it once and you will be hooked.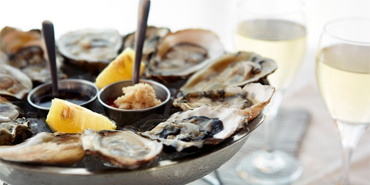 Fins Bistro
Address:
301 Front St N
Issaquah, WA 98027-2917
Phone:
(425) 392-0109
The seafood offered here is beyond belief. On your first visit, we urge you to sample the salmon which will leave you utterly speechless because if its quality and perfection. There is also a full bar with a very good wine list which will serve you well. And you are going to be shocked when you see the prices. We honestly don't know how they stay in business offering this level of quality at these prices. Oh and by the way, the bartenders here are as talented as they come. The wait staff are also well trained and will take of anything and everything that you need.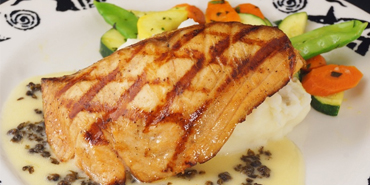 Coho Cafe
Address:
6130 E Lake Sammamish Pkwy SE
Suite A, Issaquah, WA 98027
Phone:
(425) 391-4040
If you love salmon, you have to pay a visit to this fine venue. We guarantee you that what you will receive here will be the best salmon dish you have ever had in your life. Picture this, a thick piece of salmon cooked perfectly, pan fried crispy on the outside and melt in your mouth on the inside. But keep in mind that even if you do not like salmon, there are plenty of other seafood menu items to choose from that are equally well prepared and presented. Be prepared to possibly have to wait because this place is very popular. But in the end it will be worth it, check it out very soon.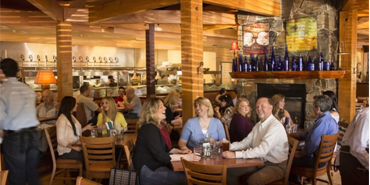 WildFin American Grill
Address:
835 NW Gilman Blvd
Issaquah, WA 98027-5318
Phone:
(425) 427-0127
Calamari and shrimp is where it all begins at this fine establishment but it is certainly not where it ends. For an appetizer we highly recommend their crab cakes. The staff is so pleasant and they truly seem to care about each patron and making sure that a good time is had by all. This is truly a seafood lovers dream. You and your group will feel at home immediately. It doesn't matter if you dress up or show up in casual clothing, you are going to immediately feel at home. In addition to the food, you need to try one of their Bloody Marys or any of their well crafted drinks.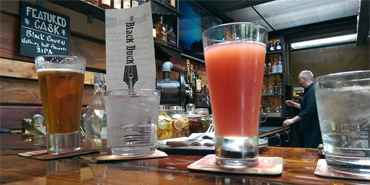 Black Duck Cask and Bottle
Address:
317 NW Gilman Blvd #31-B
Issaquah, WA 98027
Phone:
(425) 395-7138
Talk about a cool restaurant setting. It is really hard to peg this place down exactly, but it is part pub, part restaurant, part oasis from a long and tough day. This is definitely the place where sophisticated beer drinkers can socialize and enjoy what they love the best. The whole philosophy behind this wonderful experience is to provide the best tasting beer, amazing food and the highest level of customer service. The ever changing tap list showcases up to 17 pours and they are all sourced from craft beet masters. The menu includes a nice variety of unique food choices. Definitely worth a visit.