Kent, Washington is a city located in King County and is the sixth largest city in the state of Washington. It has a population of about 124,400 as of 2013. Since it is a rather large city, there are plenty of places to go and things to see in the city. It is known greatly for being the home of Oberto Sausage Company as well as the famous Kent Station. They also have tons of parks in Kent that are great for exploring, enjoying nature, and even some skate parks! It is also known for the home of the Seattle Thunderbirds, the Tacoma Stars, and the Canterbury Faire! While you are in Kent you are sure to develop an appetite or a need for a drink, so here's a list of some of our favorite bars in Kent, from old fashioned pubs to ritzy martini rooms, there is sure to be a place that suits your fancy!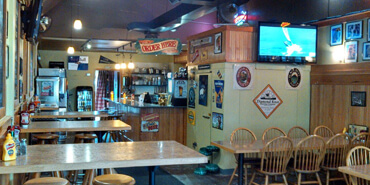 The AC Tavern
Address:
209 E Meeker St
Kent, WA 98032
Phone:
(253)236-4553
The AC Tavern in Kent is a fantastic bar that serves delicious craft beer as well as gourmet hot dogs that simply can not be beat. They have amazing, unique hot dogs that will satisfy the palette of whoever desires them such as the Bacon Mac and Cheese Dog, Chicago Dog, and so on and so forth. No matter what your tastes are, you are sure to find a gourmet dog that you absolutely love. IN addition to this, they also have 15 taps with the best craft beer around, as well as all of your bottled and canned favorites at your leisure. So, whether you're looking to hang out with some friends for lunch or dinner, or you want to check out a Seahawks game on the flat screens, you are sure to be more than happy with your decision to head to The AC Tavern.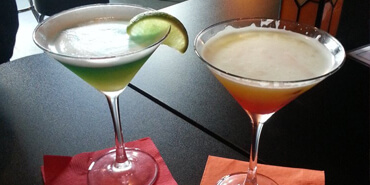 Shindig Martini Bar
Address:
222 1st Ave St
Kent, WA 98032
Phone:
(253)520-4705
If you're looking for some amazing cocktails that will absolutely blow your mind. Shindig Martini Bar is all about having the best drink around and enjoying some fine conversation with your good friends. It is the best place around to relax, unwind, and generally have a fantastic time. They don't only consider their Martinis and Cocktails drinks, but they also consider them to be liquid art, and once you have seen and tasted them, you will soon understand why. Some of their best drinks include the Out of this World, The Shindig, the Blue Calypso, and the Tiki Torch. They also have some delicious food at Shindig such as the Honey Fried Chicken, the Potstickers, and the Taquitos.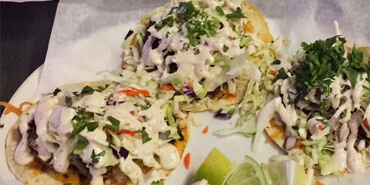 Cloud 9
Address:
806 Central Ave
Kent, WA 98032
Phone:
(253)852-9910
Cloud 9 is a fantastic bar that has a classic feel to it, but it is anything but traditional. They have an amazing beer selection with delicious specialty cocktails that will absolutely blow your mind. In addition to this, they also have delicious food that is unique and incredible, such as their nachos and their "gringo tacos", you will be sure to find something that suits your fancy. The staff and service is absolutely unbelievable. They will treat you like family from the very minute that you walk through the door. They have fun attractions such as pool tables, dart boards, and even karaoke and a dance floor! You are guaranteed to have a great time at Cloud 9!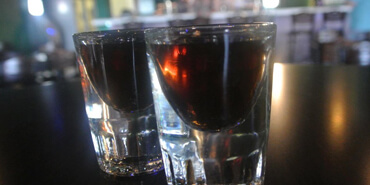 After 5 Sports Bar
Address:
21022 108th Ave SE
Kent, WA 98031
Phone:
(253)236-4697
There are truly few places in Kent that are better sports bars than After 5 Sports Bar. It has a great atmosphere, a diverse crowd, remarkable service, delicious drinks, and absolutely amazing food as well. They have fantastic drink specials every single night, and food that varies from Vietnamese food to bar food that has been deep fried. They truly have a touch of everything from Sports Bar. In addition to all of this, they have fantastic flat screens that are great to watching all of the best games that you love to watch. After 5 Sports Bar is one of the most popular spots in all of Kent for people to head out to in order to watch the games and to have a great time.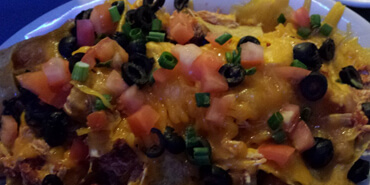 Carriage Square Sports Bar & Grill
Address:
25626 102nd Pl SE
Kent, WA 98030
Phone:
(253)850-3479
Carriage Square Sports Bar & Grill is easily one of the coolest places to grab a drink or a bite to eat in all of Kent, without a doubt. There is a certain aura that fills the air in Carriage Square, and a friendly environment that is absolutely palpable. You will love hanging out in Carriage Square Sports Bar & Grill. With their fantastic Sunday Breakfasts coinciding with the Sunday game, to their amazing bloody marys, to their multiple TVs so each and every group in attendance at Carriage Square can enjoy the game. The service is where Carriage Square really hits a home run though, as they will greet you with a smile and they will treat you with the utmost respect and attention throughout the entire time that you are there. Sometimes they walk around with free hot dogs as well -- how cool is that?!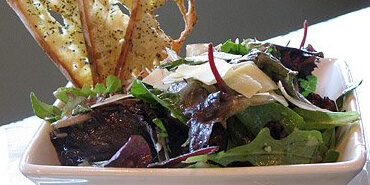 Airways Brewing Beer & Bistro
Address:
320 W Harrison St
Kent, WA 98032
Phone:
(253)236-8632
Airways Brewing Beer & Bistro is the newest addition to the Airways Brewing Company line of locations. It is located in the scenic Downtown Kent and they serve amazing beers, as well as some absolutely delectable meals. You can expect meals like flatbread pizzas, vegetarian sausages, black forest ham, sandwiches, and so on. They are absolutely delicious. On their tap they serve craft beer, wine, and ciders. You are more than welcome to take home a pint of their delicious beer in a pint or a growler. What better way to enjoy some great craft beers than by taking them home? Airways Brewing Beer & Bistro makes it possible!