Anything that you could possibly want or desire can be found in this quaint area. The city's downtown waterfront has it all, bars, restaurants, art galleries, parks, beaches and more. Believe us when we tell you that you are not going to find a more picturesque town than Kirkland. In addition, the city is home to award winning hotels, wineries and restaurants. So get ready for exploration and adventure as you walk and drive around this beautiful area. We hope the reviews we have provided below help when you find yourself in need of refreshment.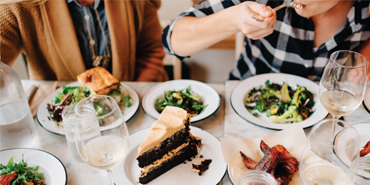 Deru Market
Address:
723 9th Avenue
Kirkland, WA 98033-5662
Phone:
(425) 298-0268
The word fantastic comes to mind over and over again when discussing this amazing location. You can bet on the fact that you will feel like family for your entire experience because you will be treated like family. The only drawback to this place is that it is small and because of that, it can get crowded really quickly. The food is exceptional and the pizza is so amazing you will be hard pressed into not grabbing another slice even after you are stuffed to the brim. After your main course, don't pass up the chance to order some of the tasty desserts available here, you will be smiling.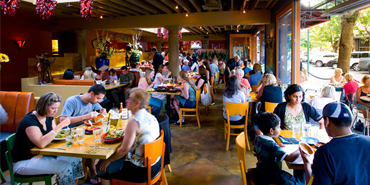 Cactus Restaurant
Address:
121 Park Lane
Kirkland, WA 98033-6114
Phone:
(425) 893-9799
Get ready for one of the most unique menus you have ever seen. One glance and you will quickly see the very innovative Southwestern, Mexican and Spanish cuisine that is available to you. There is a tapas bar and the staff is continually working on innovating so the menu is constantly changing with seasonal offerings. The atmosphere is so relaxing and you are going to have a blast either people watching or checking out your favorite game on one of the high definition flat screens. And everything that is done here is of the highest quality possible, you are going to love it.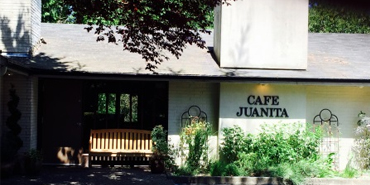 Cafe Juanita
Address:
9702 NE 120th Place
Kirkland, WA 98034-4206
Phone:
(425) 823-1505
Who doesn't enjoy being treated well? That is truly all that the staff here knows how to do as they have a real passion for hospitality. The cuisine that you will be introduced to here is that of Northern Italy. The menu reflects only the freshest available produce, meats and seafood. But what rally puts this fine establishment over the top is their wine offerings. The award winning wine list focuses on Italian producers and outstanding Northwest wines. But truly the star of your experience is the service staff because they take their job so seriously and want you to enjoy every minute.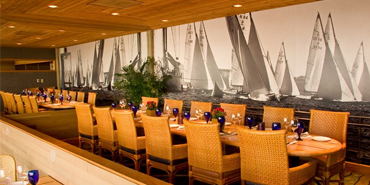 Anthony's HomePort
Address:
135 Lake St S
Kirkland, WA 98033-6468
Phone:
(425) 822-0225
Fresh seafood is the major priority at this location. With the various courses that come your way at this fine establishment, you are going to find that you are treated like royalty. The experience here truly defies description. We promise you that there is no venue where you are going to find fresher fish. The cod is absolutely out of this world in terms of quality and taste. And you don't want to leave without sampling their Hawaiian nachos which are so awesome you are going to have to guard against filling up on them before your main entree comes. The waitstaff are exceptional.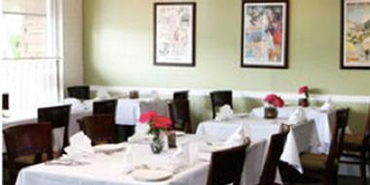 Lynn's Bistro
Address:
214 Central Way
Kirkland, WA 98033-6168
Phone:
(425) 889-2808
If French cuisine is what you crave, you are going to want to check this place out. Located right in the heart of Kirkland, this special menu features escargot, French onion soup, duck breast, pork tenderloin and their signature crab cakes. There are daily specials that you will need to check out as well as some delightful homemade desserts like creme brulee, chocolate mousse cake and their specialty dessert, crepes filled with ice cream. Yes, this location is intimate and refined but it is also a venue where you and your group will definitely feel at home.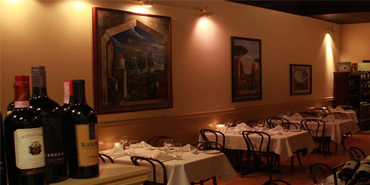 Ristorante Paradiso
Address:
120 Park Lane, Suite A
Kirkland, WA 98033-3717
Phone:
(425) 889-8601
When the head chef at an establishment has received certification at a prestigious culinary college like the Instituto Professionale Alberghiero, any patron that visits that venue is in for the treat of their lives. All of the traditional Italian favorites are available here but they are prepared to perfection. The wine list is long and affordable and the staff will help you in matching up the perfect wine with the dish that you order. After a few minutes, you will feel like you have been beamed over to Italy because that is how authentic everything is at this beautiful venue.