When you visit such a pristine and naturalistic wonderland, all of the stress just naturally falls off of your shoulders. This is heaven for those who love walking trails, hiking, boating and anything else involving the great out of doors. Recently, Maple Valley has been voted one of the top ten family oriented cities in the entire United States. It is a place where you can breathe for a change and visit some quaint eating and drinking establishments that all fit nicely into your comfort zone. Below we present just a few of the establishments that we think you will find worth checking out.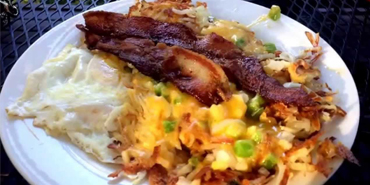 Testy Chef Cafe
Address:
22607 SE 216th Way
Maple Valley, WA 98038-8466
Phone:
(425) 432-4795
A hearty breakfast is the way to start the day and you are in luck because this venue serves up some of the best breakfast fare this side of the Mississippi. Everything that is brought to the tables is fresh and so very tasty. You are going to love watching the action at the grill from your seat. The staff is super friendly and courteous and you will not want for anything when it comes to refills. Any great breakfast place has to have amazing coffee and this place certainly can claim that. Also, you need to be prepared for the portions because they are absolutely huge.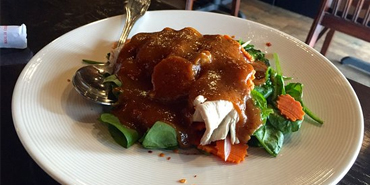 Maple Valley Thai
Address:
26810 Maple Valley Highway
Maple Valley, WA 98038
Phone:
(425) 584-7437
This is not your normal Thai establishment. There is a twist on many of the dishes. All of the entrees are extremely tasty including some really special options like Cashew Chicken, Red Curry Chicken, Coriander Beef and Lemongrass Chicken. The decor is is very professionally done and clean. Start your experience with one of their exceptional spring rolls. The spicing is really unusual and brings a unique flavor to what is already the freshest and most delicious fare. And if you have any questions about anything they offer, just ask your server as the staff is very knowledgeable.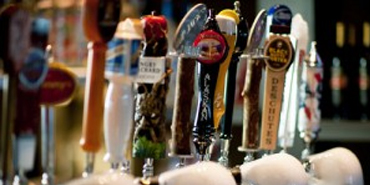 Hop Jack's
Address:
26420 Maple Valley Black Diamond Rd SE
Maple Valley, WA 98038
Phone:
(425) 433-1111
This is the place where friends and neighbors get together to enjoy some great conversations over some of the best food and drink you could find for miles. The atmosphere is comfortable and warm but you won't really care about that when you start biting into the simple, classic, American food. The burgers here are simply the best, they are fresh, handmade and 100% Angus beef. But there is much more to this venue. Other favorites include their signature tempura Arctic cod fish tacos and their boneless chicken wings. There is truly something for everyone here and you will leave with a smile which will last all day long.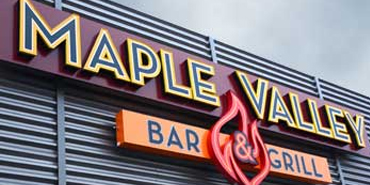 Maple Valley Bar & Grill
Address:
23846 SE Kent Kangley Road
Maple Valley, WA 98038-6848
Phone:
(425) 358-7210
This is one of the nicer venues anyone could ever hope for. There is a good variety presented on the menu and you can get any number of combinations. This is your alternative to the chains. It won't take you long to realize that the cooks really know what they are doing here. All of the food is prepared well, presented nicely and have a lot of flavor. The staff knows how to create a pleasant atmosphere and they aim to please in every way. The beer selections are outstanding and the bar area is one of the highlights of this cool location. Judge for yourself, we dare you.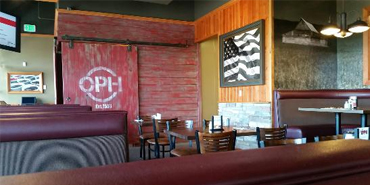 The Original Pancake House
Address:
26820 Maple Valley Highway
Maple Valley, WA 98038
Phone:
(425) 433-8144
Take a wild guess what the main food option is at this establishment. That's right, pancakes, pancakes and more pancakes. Not only does the menu list out a large variety of pancakes for you to choose from but the tastiness of all of them is absolutely incredible. They do offer omelettes as well but we highly recommend the pancakes. They even have potato pancakes and pumpkin pancakes. One thing that you will have to be aware of is that this place is so popular with locals you might have a tough time getting in at certain times so be prepared to wait for a bit. Believe us, it will be worth it.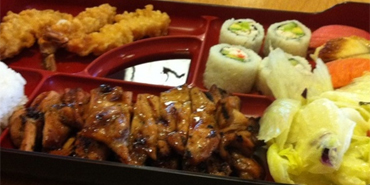 Himitsu Teriyaki Restaurant
Address:
22125 SE 237th Street
Maple Valley, WA 98038-5513
Phone:
(425) 413-0177
What can we say about this location? A lot of great things actually. The food is always fresh, the portions are huge and the prices are more than fair. Two of their signature dishes include Chicken Teriyaki and Chicken Katsu which are both absolutely incredible in terms of taste and texture. And talk about bang for your buck. The family who owns and runs this location are always walking around to see how each patron is gettig along and to rectify any problems. Large portions are the call of the day here and that means every patron will get to walk out with some amaing leftovers.