Known as the "Bicycle Capital of the Northwest," Redmond offers an amazing variety of entertainment options. It truly is all up to you and your needs and wants. If you are into more physical recreation, it certainly is available to you but there is also performing arts opportunities like theater and musical concerts. Redmond also has all kinds of trails for walking, running and biking. But overall, the natural landscape is amazingly beautiful and relaxing. Of course, everybody needs some satisfying food and drink at some point and Redmond certainly has that as well. Check out some of the reviews below on a few of the exceptional establishments around town.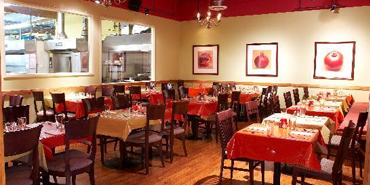 Sages Restaurant
Address:
15916 NE 83rd Street
Redmond, WA 98052-3873
Phone:
(425) 881-5004
When great food and casual and elegant dining come together, you get this fine establishment. What a beautiful and intimate setting. This location specializes in rustic Italian-European fare. From the moment you walk into this venue, you are going to sense that your entire time is an experience and not just a meal. There are so many great pasta dishes just ready for you as well as dishes like salmon and other fish based entrees. The staff have a quality that you don't see all the time and that is genuine sincerity. They really seem to want each patron to have the best possible experience.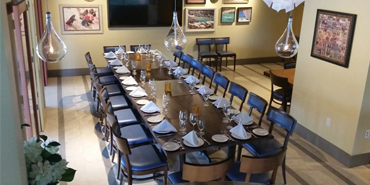 Blu Sardinia
Address:
8862 161st Ave NE
Redmond, WA 98052-7553
Phone:
(425) 242-0024
There are many reasons that you need to get to this place as quickly as possible. But the main reason is to experience the flavors and the spirit of Sardinia. The chefs here bring not only the flavors and traditions of the culture to their kitchen but also a healthy type of cooking. The food here is cooked with extra virgin olive oil which means that every patron benefits. We don't even know where to begin when it comes to menu choices but if we have to come up with a couple, we would say sample the lamb shank or the house ravioli. Get ready for a great environment as well.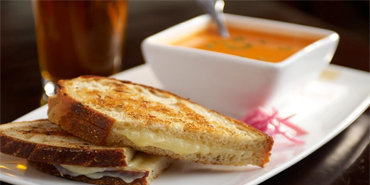 Pomegranate Bistro
Address:
18005 NE 68th Street
Redmond, WA 98052-6716
Phone:
(425) 556-5972
Fantastic food and some of the most amazing menu choices means that you are going to have to put some brain power into making your choices. But in the end, you really can't make a bad choice. There are great and important options when it comes to where you sit as well. There is a kid friendly area and then there is a very cozy bar area as well. They have their own pizza oven and they offer a menu item called firebread. It is exceptional in terms of texture and flavor. They also offer a wide variety of drinks including everything from lattes to a variety of mimosas.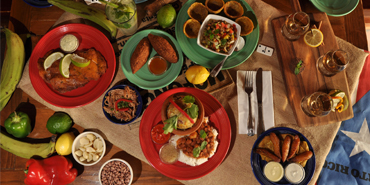 La Isla Redmond
Address:
16505 Redmond Way Ste A
Redmond, WA 98052-4462
Phone:
(425) 298-0374
This place is a relative newcomer to the area and one visit here and you will be very happy that they have setup shop in Redmond. Many people have never had Puerto Rican fare and if you are one of them, now is your chance. Just wait until you get a look at this menu where you will have some great options including fresh, wild caught seafood, vegan and vegetarian dishes, and some of the best tropical drinks. The atmosphere is very low key, spacious and a place where you will be instantly relaxing. The pulled pork is out of this world and you will walk out not only satisfied, but grinning from ear to ear.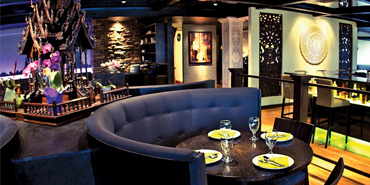 Bai Tong
Address:
14804 NE 24th Street
Redmond, WA 98052
Phone:
(425) 747-8424
Everyone who has experienced it knows that there is nothing quite like Thai food. And this establishment certainly know Thai food like the back of their hands. The dark wood furnishings provide such a comfortable and warm feel. The menu is absolutely huge and is well organized in sections with detailed explanations so that you know what you are ordering. The wait staff is exceptional in their demeanor, professionalism and their attention to detail. In terms of spices, you are in for a real treat as they have everything that ranges ftom sweet to very spicy and exceptionally hot.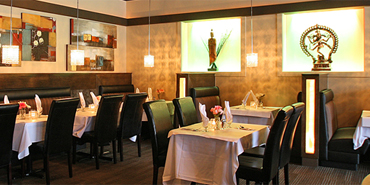 Kanishka
Address:
16651 Redmond Way
Redmond, WA 98052
Phone:
(425) 869-9182
Indian food at its very best, that is exactly what you will find here. The food is simple and straightforward yet full of character. This staff here does an exceptional job of blending the traditional with the modern. All of the dishes offered are absolutely fresh. We guarantee you that you will love their Kanishka and you will not be able to get enough of their Paneer Tikka. Everything you iwll place in your mouth will be so full of flavor. The service staff have been so well trained and they know how to explain each dish and their attention to detail is absolutely astounding.