Renton is a beautiful city that provides some of the most spectacular views of the lake, the Cascades and of Mount Ranier. Once you are in town, you will quickly realize that you are surrounded by world class parks, unique shops, a diverse array of arts and festivals and even a jumping off point to take cruises on Lake Washington. And while you are enjoying all that Renton has to offer, you going to want to check out some of the fabulous restaurants and bars that provide cozy havens to relax for awhile and at the same time, refresh your body with some of the best food and drink this side of the Mississippi. We hope the reviews below of some of the area's best help you in your journey.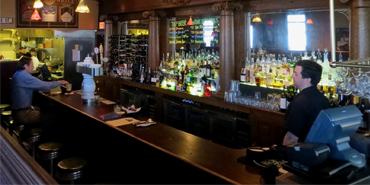 Melrose Grill
Address:
819 Houser Way S
Renton, WA 98057-2784
Phone:
(425) 254-0759
One step inside of this amazing establishment and you will sense the heritage of this old building. The building in which the present day Melrose Grill operates was built in 1901 and has always served as a tavern. Today, the cocktails are innovative and crafted by some of the best bartenders. The entrees are so tasty you are going to be transported into food heaven. We highly recommend the Ribeye, not only is the cut of a high quality, the chef knows how to cook it to your exact specifications. And we have to mention the delectable desserts which are delightful. So if you can, be sure to save room for one of their delights.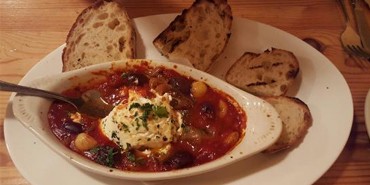 Red House Beer & Wine
Address:
410 Burnett Ave S
Renton, WA 98057-7501
Phone:
(425) 226-2666
Conveniently located in a quaint part of town, you are not going to believe the special experience that is in store for you. Your first mission will be to pick out the perfect wine from their wine menu which is very extensive. They also have a wonderful selection of craft brews. In terms of food, we cannot recommend more highly one of their Tapas or even their Mac & Cheese. Everything tastes like its homemade because it is. Even the condiments are made from scratch on-site. And it really doesn;t matter what you have in mind for this place, a birthday party, anniversary, huge group gathering or an intimate dinner for two, the setting here will be able to accomodate you.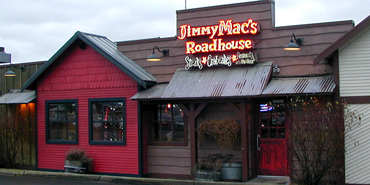 Jimmy Mac's Roadhouse
Address:
225 SW 7th Street
Renton, WA 98057-2310
Phone:
(425) 227-6881
What you will find here is Texas style at its very best. This family friendly restaurant features some of the highest quality steaks you will find anywhere. The kitchen staff takes great pride in how each item is prepared and arrives at your table. And besides the phenomenal entrees, you are going to be blown away by the always hot yeast rolls served up with whipped honey butter. Have you ever sampled crab cakes? Well, now is your chance to try the best of the best. The baby back pork ribs, fresh grilled salmon, shrimp, smoked pork and other choices are going to absolutely tantalize your taste buds. What a treat.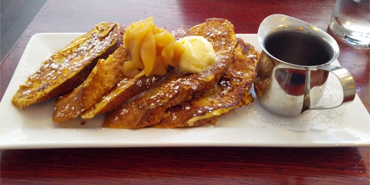 Peyrassol Cafe
Address:
1083 Lake Washington Blvd N Suite 30
Renton, WA 98056-6459
Phone:
(425) 282-5472
You are going to love not only the concept of this establishment, but the implementation as well. This place doesn't just cater to one type of person, this was meant to be and is a cozy neighborhood venue. We can't think of anything that you won't be able to find here. From a great breakfast to fresh pastries to out of this world seafood and pasta dishes, your palate is going to be chomping at the bits to sample anything you find on their menu. And then there is dessert, stop and consider very carefully whether you want a hand dipped salted caramel, a homemade frozen custard or some other scrumptious choice.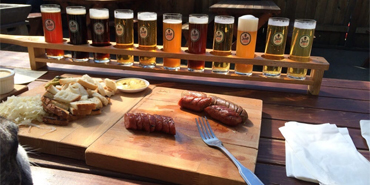 Berliner Pub
Address:
221 Main Ave S
Renton, WA 98057-2602
Phone:
(425) 277-1111
Everyone needs a special pub they can visit anytime they need to unwind and have some fun. Our vote goes to this special establishment. Part of the fun here is the amazing German food that is served up. Their brat selection will have you weeping for joy. Whatever their secrets are, the staff here really knows how to cure the meats in the most perfect way. And here is a word to the wise. Take your time with the beer selection. There is something for everyone and if you are a beer novice, don't worry, the staff is really well trained and they will walk you through your choices and which one might be the best compliment for your meal.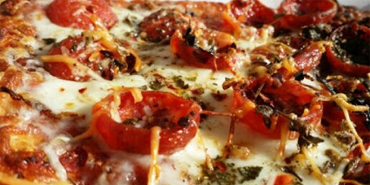 Smoking Monkey Pizza
Address:
613 S. 3rd Street
Renton, WA 98057
Phone:
(425) 291-7560
Undoubtedly you have heard of getting the best of both worlds. Well, we can honestly say that at this amazing location, you are going to receive the best of all possible worlds. The pizza is scrumptious and is made in the traditional, hand-tossed method in a brick oven. The menu is full of traditional Italian recipes and we believe menu items here will become some of your favorites. To compliment the amazing menu, there is a great list of alcoholic drinks available to you but as an added bonus, there is also a large selection of unusual bottled sodas for those who prefer non-alcoholic drinks.