SeaTac could easily be called the land of parks and recreation. No matter what you love to do or may have planned, whether its a barbeque, boating, swimming, hiking, tennis, baseball or any other number of activities, this area has the facilities to accomodate your desires. There are certainly more laidback activities as well including museums and art tours. And when you get ready to rest from your frenzy of activity, the area also has some amazing spots to grab some tasty food and drink in order to refresh and recharge your batteries. We think you will be impressed with several of the possibilities. In order to give you a heads up, we have provided a few reviews below. Enjoy exploring this quaint town and al lit has to offer.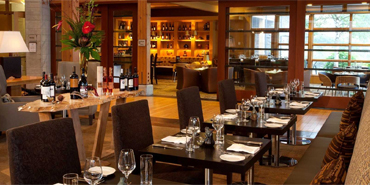 Copperleaf Restaurant
Address:
18525 36th Ave S
SeaTac, WA 98188-4967
Phone:
(206) 214-4282
Get ready for the ultimate in an intimate dining experience. This is what could best be described as a farm to table setup. Almost all of the ingredients used in every menu item comes from a local farm. The large wood burning outdoor fireplace gives each patron an ambiance like no other. There is a bar area and a restaurant which also provides you with some great options depending on what you may be looking to do. The atmosphere is definitely comfortable and cozy. It won't take long before you will notice that you are at a top of the line venue. This place never disappoints and will exceed all of your expectations.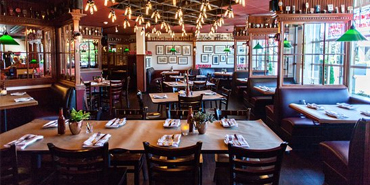 Sharps Roasthouse
Address:
18427 International Blvd
SeaTac, WA 98188-4209
Phone:
(206) 241-5744
This place has been voted one of the top dining destinations for over 25 years now. A self proclaimed classic American RoastHouse, the kitchen features a one of a kind 25 foot custom radiant roaster. All of the meats are slow roasted including their signature Hereford Prime Rib. If you don't order the prime rib, we highly recommend their cold smoke St. louis style ribs. If your taste buds aren't watering already, they should be. And one more thing, there is an alchemist on staff whose calling is to create the best small batch liquors for your enjoyment. There is much to sample, but we suggest trying the Bonded Boss Bourbon, enough said.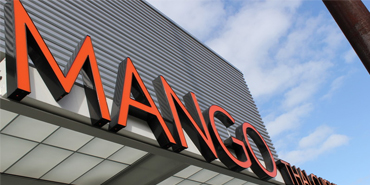 Mango Thai Cuisine & Bar
Address:
18613 International Blvd
SeaTac, WA 98188
Phone:
(206) 243-1888
There are so many great options available to you at this fine venue. It truly is very difficult to narrow down the options to one or two recommendations, but if we have to, we have to say that the cod curry is scrumtious in every way. The curry sauce is absolutely delicious in that it has a kick but it is not overpowering. Also, the fish dishes are just excellent and cooked to perfection and the vegetables are crunchy and fresh. Don't worry about going hungry because the portions are huge. The decor is beautiful and the staff is exceptional in that they are very intense about making sure that every patron has the time of their life.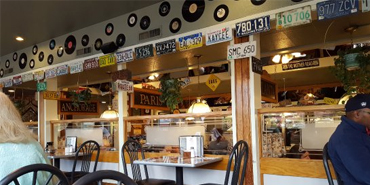 Dave's Diner & Brews
Address:
2825 S 188th Street
SeaTac, WA 98188-5132
Phone:
(206) 277-7196
This venue is a big time favorite of many of the locals. And that is usually a good sign for any visitors who are looking for a high quality establishment. The decor and atmosphere will transport you back to the 1950s. What will be your tasty pick? All of your choices are phenomenal including their homemade meatloaf, juicy hamburgers, out of this world steaks or tasty seafood. And get ready for something very special to wash your meal down in the form of their handmade milkshake. The portions are huge so you will leave full. This is just a great establishment to kick back and relax and enjoy every minute of your experience. Get here very soon.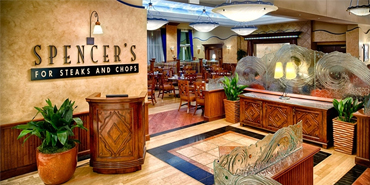 Spencer's Steaks and Chops
Address:
17620 International Blvd
SeaTac, WA 98188-4001
Phone:
(206) 248-7153
When you dine here, you will quickly find out that you are dining at the very best. So, if steak is your game, this is the destination for you. The staff takes great pride in preparing the highest quality USDA prime beef bone-in filets, ribeyes and juicy filet mignons. If you are more of a seafood fan, you are going to be in heaven here as you can pick from options like seared Albacore Tuna or Chinook Salmon. Then there are the side dishes, they are all creative and so well prepared that your mouth will water before a spoonful even reaches your lips. Handcrafted mixed drinks and freshly made desserts complete your experience.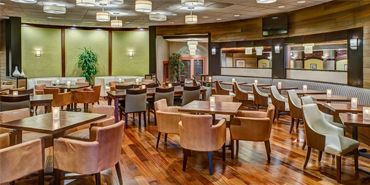 SeaPorts
Address:
18740 International Blvd
SeaTac, WA 98188-4234
Phone:
(206) 246-8600
If you need a place to unwind and relax from all of the craziness that a day can throw at you, we highly recommend checking this establishment out. First and foremost we need to point out that the servers here are nothing short of exceptional. They are so well trained and their every move is to make sure that every patron is completely satisfied. In terms of cuisine, we dare you to find a place that serves higher quality and tastier seafood than this venue. Then, when you see that there are amazing craft beers and a great selection of wines to pour over for your drink option, we hope this says to you that its time to race to this location.