Spend a little bit of time in Shoreline and you will quickly see that you are surrounded by a wealth of beauty and attractions that are suitable for all visitors. The area beaches offer commanding views of the Olympic Mountains and there are dense forests with flowing creeks that are perfect for hiking or just a leisurely stroll. So don't worry about your surroundings when you visit Shoreline because you are going to absolutely enjoy all of the sights, sounds and pleasures that include some fine dining and drinking establishment. Below are a few that we feel are worth checking out.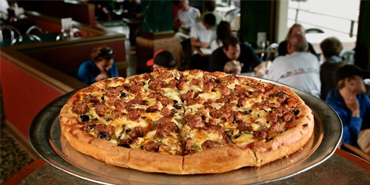 Spiro's Pizza & Pasta
Address:
18411 Aurora Ave N
Shoreline, WA 98133-4415
Phone:
(206) 546-2900
Consistent quality in food and customer service is what you will find from the moment that you walk into this establishment to the moment that you leave. The seeating is very comfortable and the service staff is exceptional in every way. The pizza is off the chart, and you are going to have an unstoppable desire to gorge and will want desperately to take another bite even after you are completely stuffed. We urge you to sample the lasagna, all we can say is that it is unbelieveable in its taste and texture. And if you have a special dietary request like gluten free, they have that as well. Just wait until you interact with the staff, you are going to be treated like royalty.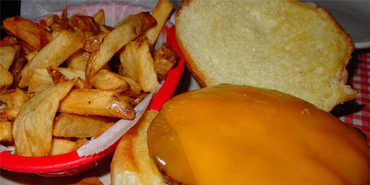 Leena's Cafe
Address:
17732 15th Ave NE
Shoreline, WA 98155-3804
Phone:
(206) 364-4919
The chicken fried steak is absolutely amazing, it is as tender as you have ever had it and more as well as fresh. If you are in the mood for breakfast, you just can't beat the offerings here either. One of their omelettes with some crunchy hash browns on the side will fit the bill quite nicely. And it may seem really weird to rave about the coffee at a venue, but the coffee that they serve up here is so smooth and rich you are going to totally notice the difference. We honestly don't know what is better, the way the menu items are prepared and presented or the way in which the staff treats each and every patron.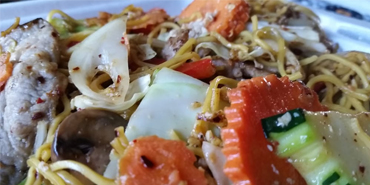 Thai Bistro
Address:
18336 Aurora Avenue
Shoreline, WA 98133
Phone:
(206) 533-6211
This is the place that you need to get to very quickly if you are a huge fan of Thai food. Your taste buds are going to be dancing a jig with everything that you place in your mouth at this outstanding venue. It truly is overwhelming though what you will have available to you here. Everything from their famous and signature red curry dishes to the Pad See Ew noodles to the Tom Ka soup to excellent seafood selections and specialty cocktails. The seafood is never overcooked and the kitchen staff are experts at knowing how to prepare everything that is listed on the menu. If you have questions, don't hesitate to ask, the servers aim to please.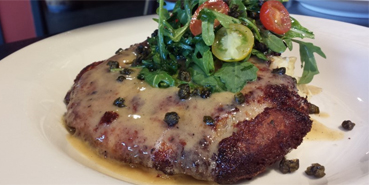 Hills' Food & Wine
Address:
1843 NW 195th Street
Shoreline, WA 98177-2821
Phone:
(206) 542-6353
Get ready for the most delectable dishes and mouth watering delights you have ever experienced in your life. That is the main reason that this establishment has become a staple in the Shoreline community. This is one of those neighborhood establishments where there is such a friendly feel and sense to everything. The menu has a large variety and there is definitely something for everyone. For the best compliment ever, take your time and check out the hand crafted cocktails and a variety of wines. Jot this place down on your go to list and never look back, as your life is going to be changed forever once you dine and wine in Hills' Food & Wine.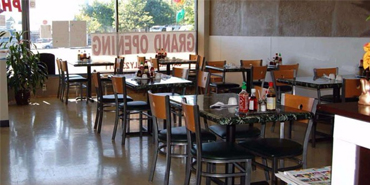 Pho 99 Authentic Vietnamese
Address:
19828 Aurora Ave N
Shoreline, WA 98133-3524
Phone:
(206) 542-3634
Anyone who knows anything about authentic Vietnamese fare knows that this awesome establishment knows how to prepare and serve up the best most authentic Vietnamese cuisine. There are so many flavors flying all over the place that your taste buds are truly not going to know what to do. Everything is so fresh you are going to taste the difference from the moment you step inside to the moment you leave. Whether you have just discovered Pho or have never had it before, this is the place that you want to be. Your server will be attentive and make sure that all of the important details are taken care of.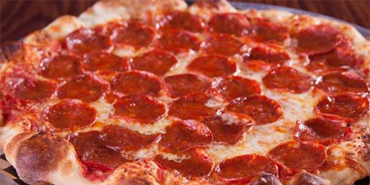 Streetzeria
Address:
1857 NW 195th Street
Shoreline, WA 98177-2821
Phone:
(206) 755-5433
Alright, lets start a chant and mean it: pizza, pizza, pizza. Believe us, that is exactly what you will be doing when you start to chew on the amazingly delicious pizza they offer here. They specialize in NY style thin-crust pizza and all of the ingredients are of a very high quality. Now, here is something different. The owner is always walking around to make sure everything is going well and there are times when he will even stop and have a glass of wine with you while you are waiting for your food. Talk about utter fulfillment in every way, there will be no disappointment in your visit to this phenomenal pizzaopolis.