Tukwila is a very eclectic community in many ways. Residents come from diverse origins, but there are numerous exciting activities that brings everyone together, including visitors, to form a close knit community. There is so much to check out including visiting any number of museums. But there are also some great outdoor recreation that awaits you like hiking, beach combing, skiing, camping, boating and so much more. Of course with all of this activity you are going to need to refresh yourself at some point. So, when that time comes you will want to check out the many fine restaurants that are in the area. We have reviewed a few of them below.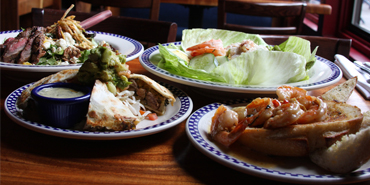 Duke's Chowder House
Address:
757 Southcenter Mall
Tukwila, WA 98031
Phone:
(206) 243-5200
An establishment doesn't receive the highest seafood restaurant rating in the state without doing something very right. This place operates on a 100 percent sustainability level. One thing you can be assured of is that the staff will not compromise quality in any way. Almost all of the seafood featured here comes from the Northwest and Alaska which means that only fresh is served all the time. There is a true passion shown at this venue in terms of the preparation and presentation of the food and the customer service level. The staff will make sure that you have the perfect win paired with your entree. You have to check it out.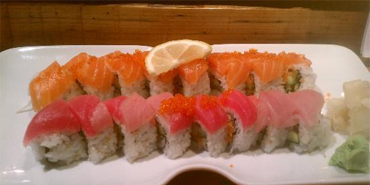 Grazie Ristorante
Address:
16943 Southcenter Pkwy
Tukwila, WA 98188-3312
Phone:
+1 206-575-1606
One step inside the door of this phenomenal location and the first thing that will hit you is the aroma of some of the most well prepared fresh Italian food. Expect a warm greeting from the very friendly staff. There is such a homey feel to the seating as you will find yourself at a cozy candlelit table. The dishes are absolutely scrumptious and irresistable. For pizza fans, you have to bite into a pizza cooked in a genuine Italian pizza oven. And when dessert time comes, you are going to be blown away with the array of chocolate desserts, cheecakes and other tempatations that will be presented to you.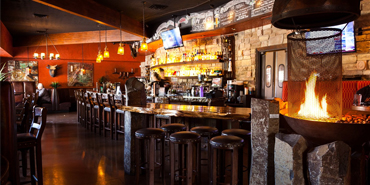 Moctezuma's
Address:
1150 Southcenter Mall
Tukwila, WA 98188-2833
Phone:
(206) 557-4757
Combine Mexican food and a modern decor and you have one of your best options for Mexican fare. The basic chips and salsa that will initially be brought to your table are so tasty that you are going to have to be very careful to limit yourself if you want to have room for your entree. The food is so well prepared and very authentic. Check out the street tacos and prepare yourself to be smiling from ear to ear because of how amazing they are. Their margaritas are simply amazing, so well prepared. The portions are huge and you will more than likely leave with a doggie bag but that is just a bonus because you will have the same delicious meal again.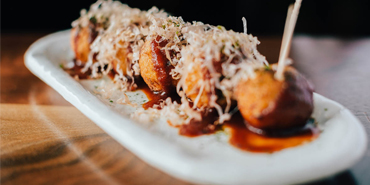 Miyabi Restaurant
Address:
16820 Southcenter Pkwy
Tukwila, WA 98188-3309
Phone:
(206) 575-6815
The executive chef at Miyabi sculpts the most extraordinary Japanese cuisine. Be prepared to indulge yourself in the most creative sushi and cooked dishes that you have ever experienced in your entire life. The goal of the entire staff is to introduce you to the culture of Miyabi. The atmosphere is definitely fun and exciting. Believe us, hospitality is alive and well here as you will be treated in such a special way that you will not want to leave. If you are a vegan, you will definitely be in heaven here. They have perfected vegan sushi with tofu. The staff is so friendly and helpful, but it is the food that will keep ypu coming back.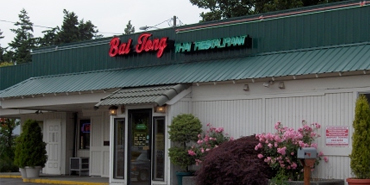 Bai Tong Thai Restaurant
Address:
16876 Southcenter Pkwy
Tukwila, WA 98188-3309
Phone:
(206) 574-0099
If you do not make this your go to Thai location, you will never know how much you are missing out on. Give this venue a try one time and you are going to be hooked we promise you. Start your experience off with mango tea and one of their scrumptious appetizers. In terms of entrees, their signature dishes are Pad Sei-lew and Pa-Nang Curry. These dishes are so delicious we can't truly describe them, they have to be experienced. The kitchen staff and wait staff are so well trained and their true desire is to make sure everyone has the best time possible in a wonderful environment. And don't forget to sample some of the best made tea.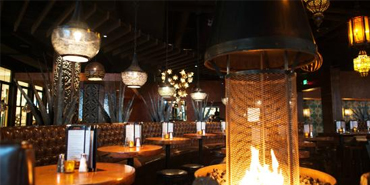 Basil's Kitchen
Address:
15920 W Valley Hwy
Tukwila, WA 98188-5547
Phone:
(425) 227-9406
If you are seeking one of the most delightful experiences in terms of dining that you have ever had, then you need to visit Basil's as soon as possible because everything about this venue aims to please each and every patron that enters the front door. The cuisine, which is Mediterranean, is absolutely delicious and part of the reason why is that the ingredients are hand picked which means super fresh. The decor is colorful and eclectic and will add a lot to your experience. So, if you are seeking some fun in a casual atmospher and you like the idea of consistently flavorful dishes, then this is the perfect location for you.