Known as the apple capital of the world because of the areas many orchards, the beauty of this area is truly unsurpassed. In addition to the outdoor beauty, Wenatchee is home to numerous performing arts groups which cover everything from music to acting to dancing. But if you are really looking to clear your head, you just can't beat the walking and hiking trails that abound. Summer activities as well as winter are all possible in the gorgeous topography that this amazing area presents. And while you can have a blast all day long in Wenatchee, the true test of an area comes when you begin to seek for a quality eating or drinking establishment. We can honestly say in this arena the city more than passes the test and you are in for the treat of your life. Below are a few reviews of the best of the best in Wenatchee.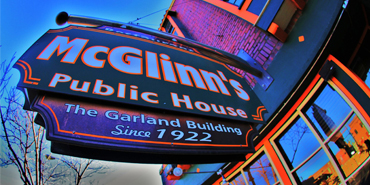 McGlinn's Public House
Address:
111 Orondo Avenue
Wenatchee, WA 98801-2208
Phone:
(509) 663-9073
The main goal at McGlinn's is simple but powerful: craft the highest quality food possible. One way that goal is attainable is by using the freshest ingredients. After that goal is attained, hospitality is another key arena. We can best describe this place as having a very friendly atmosphere where the staff and patrons are very welcoming. The decor creates a very laid back atmosphere like you are on a back porch with good friends. All of the menu items are healthy and you will leave with warm fuzzies in your tummy. And no review of this venue would be complete without mentioning how amazing the service staff is, they truly aim to please.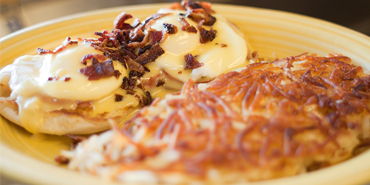 Wild Huckleberry
Address:
302 S Mission Street
Wenatchee, WA 98801-3044
Phone:
(509) 663-1013
They say the best way to start the day is to consume a hearty breakfast. And if there is a place on this planet that knows how to serve up the best breakfast, it is this place. We highly recommend the ham steak, you will be brought enough to require the use of a second plate. If you are a french toast fan, don't be afraid to order them here because you are in for a super treat. The pancakes will fill you up beyond your fill line. But everything you could possibly order here is extremely tasty. And to top everything off, the service staff is extremely courteous and attentive. You will not be disappointed with anything.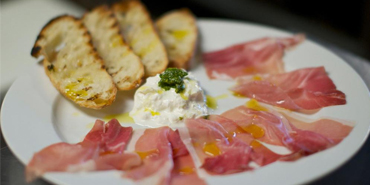 Visconti's Italian Restaurant
Address:
1737 N Wenatchee Avenue
Wenatchee, WA 98801-1189
Phone:
(509) 662-5013
Great food, amazing atmosphere and exceptional service are the main pillars of everything that goes on at this phenomenal venue. The bar area is going to impress you and certainly the bartenders are the best of the best. Just ask for anything you have in mind, even if it is not on the menu, and it will appear before your very eyes. The menu is filled with incredible high quality choices. Two of their signature dishes include the Ravioli Zucca and the Ragu Alle Bolognese. Nothing will be served to you that is not top notch. And the atmosphere only adds to your enjoyment while the wait staff attends to your every desire.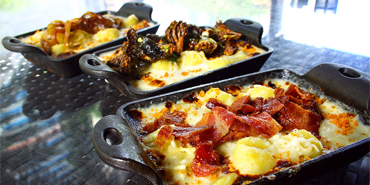 Rail Station & Ale House
Address:
29 North Columbia Street
Wenatchee, WA 98801
Phone:
(509) 888-2165
let's face it, there are venues where what you get it what you get. Just average run of the mill fare. One thing that this place promises and follows through on is providing imaginative cuisine that is very favorful. The ambiance is so cozy and the servers could not be any more attentive than you will find here. Check out their fish tacos or the Guiness burger with fried goat cheese. Everything on the menu is amazingly prepared and presented and your palate is going to be thanking you for days. The setup is perfect for any kind of occasion you might be thinking of from group settings to an intimate date night. You can't go wrong here, don't miss this gem.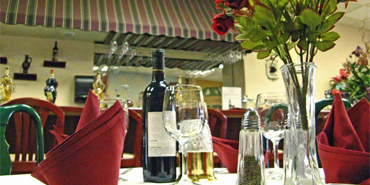 Inna's Cuisine
Address:
26 N Wenatchee Avenue
Wenatchee, WA 98801-2237
Phone:
(509) 888-4662
We guarantee that you have never experienced anything quite like this place before. One glance at the menu and you will see that there is a very eclectic mix of authentic Czech, Polish and Russian fare available to you. The staff is so knowledgeable about everything this place has to offer so if you have any questions do not hesitate to ask. You just can't beat some of the off the beaten path options they offer like the borscht, pierogis and the little dumplings. We should also mention the Beef Stroganoff and the Arrabiata Salmon which are both cooked to perfection. Add to the mix local wines and imported beers and you are in the right place.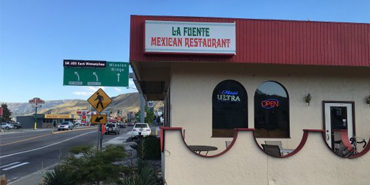 La Fuente
Address:
816 S Mission Street
Wenatchee, WA 98801
Phone:
(509) 664-1910
When you have a hankering for Mexican, you want the establishment to serve up authentic fare. And one thing that we can promise you is that La Fuente has some of the most traditional and authentic Mexican food you are ever going to find anywhere and that includes Mexico. The chips and salsa starts your experience off perfectly. One of the plates that they offer that is very unique is the crab enchiladas. It is very difficult to describe how wonderful this dish is, but we suggest that you sample it sometime and let your taste buds come up with the description. The staff is amazing in every way, they will bend over backwards to make sure you leave completely satisfied.