Steeped in such rich history, you are going to love touring around the amazing city of Seattle. Anything that you have an inkling to do is available to you in the Emerald City. If you want to watch sports or participate in them, here you will have that chance. Performing arts abound with musical concerts, drama, jazz nighclubs and even venues where orginal poetry is still read aloud. Are you into history? There are some excellent museums you can tour. And then of course there are a lot of natural wonders you can seek out. And while you are seeking out and participating in all of this great action, there will come a time when you will need to seek out refreshment. And when that time comes, you will be more than happy that you are in Seattle because it is here that some amazing eating and drinking venues exist. To get you started on your journey, we have reveiwed some of the best establishments we have found below.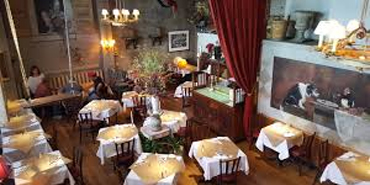 The Pink Door
Address:
1919 Post Aly
Seattle, WA 98101-1014
Phone:
(206) 443-3241
Just the idea of everything this place has to offer is so tempting, you truly do not want to miss it. Get ready for homespun Italian-American fare that is as good as it gets. The live entertainment doesn't hurt either as it helps create a warm, lively respite from the grind of every day life. The lasagna is out of this world and you will want to put it on a list of menu items that you will return to again and again. And something else that you are going to love is the prices you see listed on the menu, they are so reasonable you are not going to believe your eyes. So, allow yourself to get hooked and make this a regular visit.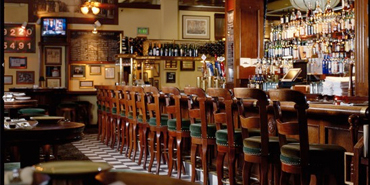 Metropolitan Grill
Address:
820 2nd Avenue
Seattle, WA 98104-1502
Phone:
(206) 624-3287
Trust us, the moment you step inside of this very special place, you are going to realize that this is not going to be your average run of the mill experience. Classic in every way, every cut is hand selected and custom dry-aged and the seasonings they use only add to the tremendous taste. How you like your steak cooked is exactly how it will be cooked and the chefs here are so talented they can cook something well done and it still arrive at your table tender and flavorful. This establishment has won several awards and for very good reason. One last thing, don't miss the award-winning wine list and you can talk to your server about which one would be best.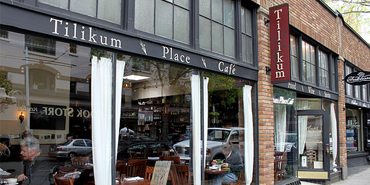 Tilikum Place Cafe
Address:
407 Cedar Street
Seattle, WA 98121
Phone:
(206) 282-4830
This venue is well worth the effort of a visit. The menu is not very extensive, but believe us, there are plenty of amazing choices waiting for you. This is a very warm and cozy place that is going to give you everything you need and more. The atmosphere is very friendly and comforting. And you are not going to believe the views from this establishment. The pork shoulder will melt in your mouth and their signature chicken dishes are going to blow you right out of the water. Breakfast is another meal that the kitchen staff truly knows how to do very well. Everything you will find here is so satisfying, check it out very soon.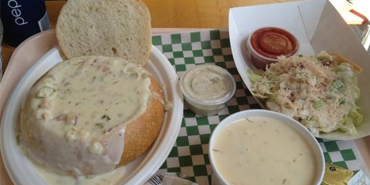 Pike Place Chowder
Address:
1530 Post Aly
Seattle, WA 98101-3520
Phone:
(206) 267-2537
Have you ever sampled clam chowder? Whether you have or have not, the clam chowder that they serve up here is the best of the best. Not only is the taste incredible but the texture makes it that much better. You will also want to check out the lobster roll which is a very nice complement to their soups. Many patrons have left here claiming that their crab and lobster bisque is the best that they have ever had. We highly recommend ordering the sampler which allows you to pick from four different items that they offer. Everything they offer is well worth the price and one thing is guaranteed; you will not go home hungry.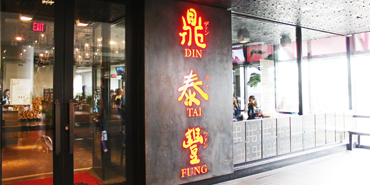 Din Tai Fung
Address:
2621 NE 46th Street
Seattle, WA 98105-5041
Phone:
(206) 525-0958
No eating establishment stays in business for over 50 years without doing something very right. And what this place specializes in is going to have you coming back time and time again. And just what does this venue specialize in? Soup dumplings and noodles. Talk about a taste of Taiwan. You will start to question your own sanity because you will feel like you warped directly there with all of the great sights, sounds and flavors. Watching the staff make the dumplings is all part of the fun and provides some great entertainment. Your one problem will be getting a seat so you definitely want to make a reservation.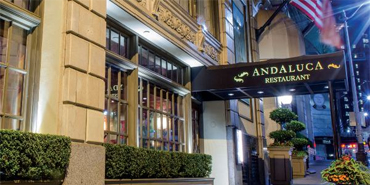 Andaluca
Address:
407 Olive Way
Seattle, WA 98101-1108
Phone:
(206) 382-6999
Everyone needs an oasis from the grind of what everyday life presents and we promise you entering this establishment will be like letting all of your cares and worries drop from your shoulders. There is a romantic feel to all that goes on here. There is such a winning combination here between the food, atmosphere and customer service that you are going to have to pinch yourself to make sure you are really there. The interior is phenomenal in every wa. The menu offers sharable plates of some of the best seafood you have ever known. And you don't want to leave without partaking in a piece of their famous liquid Chocolate Cake.