Woodinville, WA, is the ideal place for wine lovers and a must-destination on any self-respecting wine tour. Here you will find the world's best wines in Washington; it is up to you the decision where to start exploring any of the +130 wineries across the four districts or maybe revisit your favorite wineries. So if you already know you want to explore or revisit Washington State's fascinating city of Woodinville, how about trying something new this time? Something like... renting a charter bus! Yes, you heard right! So what we suggest you do is pick up the phone and give us a little call because, in all, Woodinville, Washington, is well-known that our party bus rentals are the correct place to search for the greatest limousine services paired with modern party buses and charter buses that we have available to our clients for every event you may desire, such as wine tours, corporate events, outings with your friends to celebrate bachelor parties, a bar hopping as a perfect excuse to get to know new restaurants and breweries in town or why not? Wine tours and wine-tasting rooms take advantage of the fact that you are walking around Woodinville wine country.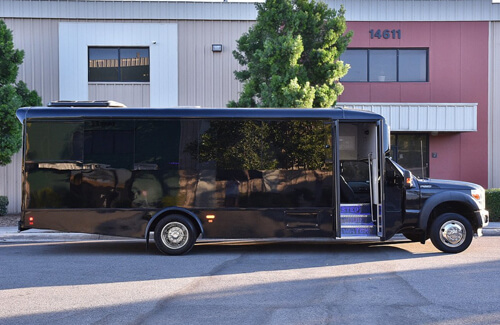 Charter buses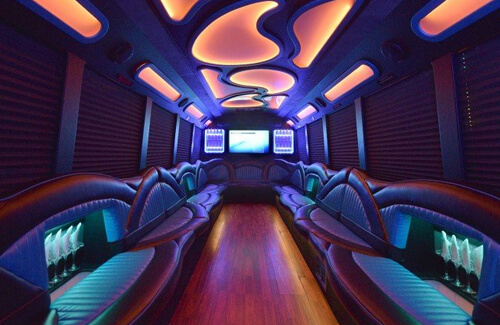 30-passenger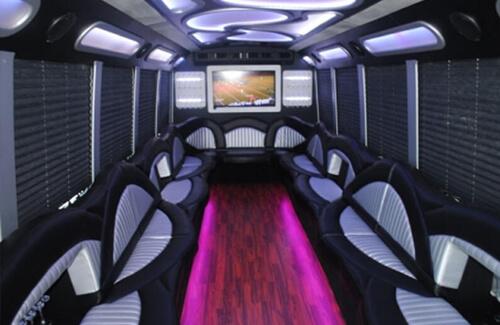 Easy access to passengers
Enchanting wine tours along Woodinville wine country
You've probably heard about how excellent and ideal Woodinville, WA, is for those who appreciate good wine. That's why we also offer wine tours throughout the area as part of the many limo services we managed in our Woodinville, Washington, party bus company. We are more than sure that you will enjoy taking any of our wine tours and wine-tasting tours, as you will be able to get to know in more depth the best wine producers in each of the districts, which are the Downtown District, Hollywood District, Warehouse District, and finally the West Valley district. In our party bus rental, you will find the perfect partner in crime to discover entirely new locations in Woodinville, WA, with a great fleet of party buses and charter buses that will make you enjoy your ride. You will love our limo service.
In addition to enjoying a well-guided wine tour in Woodinville, WA, you can also enjoy other types of adventures. Our party bus rentals cover a vast amount of limousine services for which our party buses and charter buses are more than capable. So, if you want to have a wedding in one of the beautiful local vineyards or even if you want to make the most of your time and tour not only Woodinville, WA but also the greater Seattle area, we are here to help you. Contact us, and our friendly staff will happily work with you to design the ideal trip and transportation to meet your needs. Rest easy from all the worries of getting from one place to another by leaving everything in the professional hands of our party bus rentals in Woodinville wine country, whether for a wine tour or another event.
A limo service like you've never seen before
If you've wanted to take a tour of Washington's most popular sites and you always run into the problem of not finding party bus rentals that have everything you want, such as affordable rates per hour of their party buses and charter buses, flexible services, incredible packages for wine bars, wine tours, and wine tasting tours, and professional chauffeurs who give you the best-personalized attention and take you safely to your destination. All these particular characteristics are in one place, and it is more than evident that we are talking about our own party bus rentals. We are very proud to provide you with the best in terms of luxury vehicles and high-quality limo service.
As we mentioned before, our limousine service in Woodinville wine country is the perfect way you can find to solve your transportation problem; either because you are thinking of doing a wine tour or celebrating private parties, we are the right decision to take. All our charter buses go more than well to take all your guests to the party or the trip in a safe way. And in addition to all the benefits worth mentioning, there is one more; with us, you do not need to worry about the idea that our coverage area is only in Woodinville because it is not that. Our service area is not limited to this city but is open to different zip codes, including Cottage Lake. So feel free to rent any of our charter buses in any area near Woodinville in Washington state.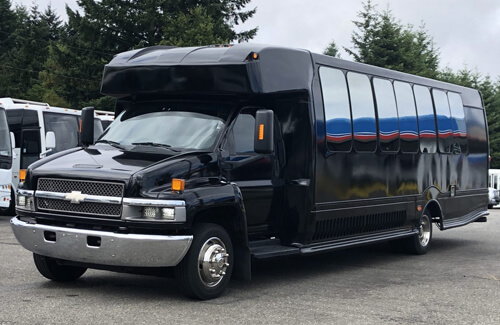 Limo coach service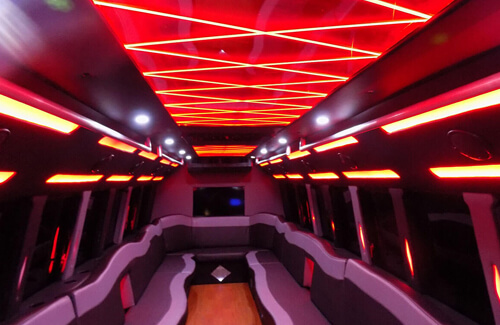 25-passenger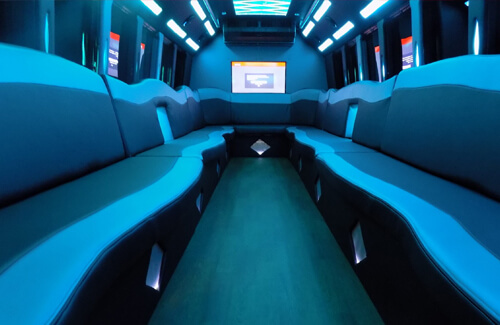 Modern interiors
Visit Woodinville and rent a party bus!
If you are in Washington, meet the best wine artists and the most outstanding wineries in Woodinville, WA, just like chateau ste, by taking a wine tour. Also, find time to explore the iconic places while you are in town on a party bus because, if you ask us, this is the best way to transport you when you want to enjoy your events and trips even more. That is why we offer you any of our charters buses so that you make your trips moments that you can enjoy not only when you arrive at your destination but during the journey to that destination. Contact us and book any of our charter buses and party buses.