The best transportation in Bellevue and Seattle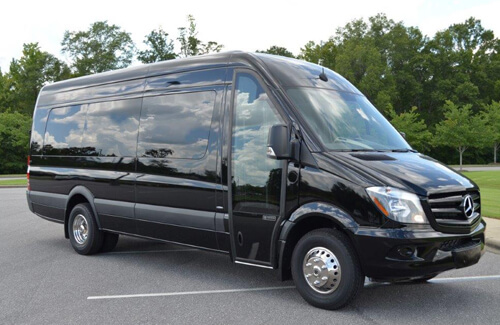 Shuttle Van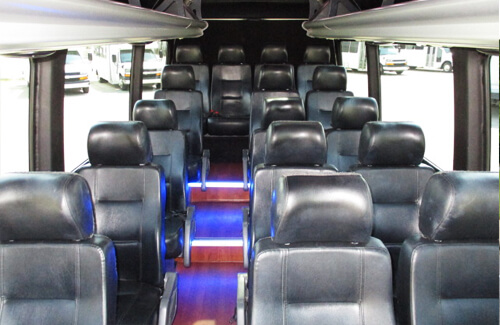 14 Passengers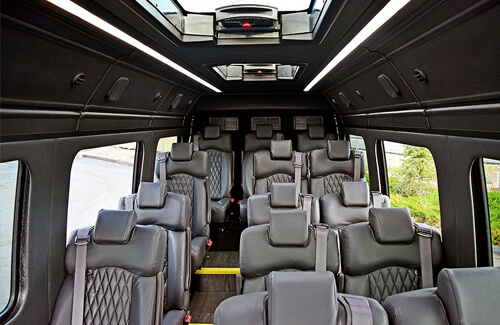 Excellent amenities
Best in town
At Party Bus Bellevue, we have a large selection of charter, coach, and shuttle buses in the Bellevue, WA, and Seattle, WA, regions. If you're looking for traveling accommodations that are stylish and comfortable, you've come to the right place. There are many charter bus companies, so what makes us the best choice? We pride ourselves on providing you with Bellevue's highest-quality charter bus service. We offer services that are fun, convenient, reliable, and affordable. No matter your budget, we'll have a deluxe charter, coach, or shuttle bus option for you.
Are you planning group travel to know the Bellevue Botanical Garden, Bellevue Downtown Park, or the Space Needle? Our reliable transportation allows you to travel comfortably across Bellevue and the nearby cities with small and large groups. We have different bus types, but each one is equipped with modern amenities, enough luggage storage, and comfortable spaces for a pleasurable trip. Likewise, you will have at your disposal professional drivers who will take care of all trip details on the road. So don't hesitate anymore to know our top-tier charter bus rental Bellevue.
For any travel
No matter what you're renting a Bellevue charter bus for, we can handle it. Bellevue charter buses are great for any outing. Our charter bus service is perfect for any variety of occasions. Let us safely transport your tour group on field trips, school trips, sporting events, church trips, corporate events, conventions, corporate retreats, trips for bachelorette parties, or any other gathering with our featured buses and professional driver service! We can even provide transportation for your wedding party! Whatever you need, just tell us! Your travels around the city or anywhere in Washington are more than just a trip; they're an unforgettable journey with us. Give us a call to receive more information about our Bellevue minibus rental or charter bus service.
Modern buses
We know we have a charter bus you'll love in our vast fleet! Our buses have modern and premium amenities and entertainment options that ensure your ride will be fun and comfortable! On board, you'll find super comfortable seats, TVs, DVD players, power outlets, luggage space, and climate controls, just to name a few. In our fleet, you will find from larger buses to vans, so if you're looking for any features in particular, let us know! We know we'll have a Bellevue or coach bus to suit your needs. So if you are ready to book, call us; our reservation specialists are available 24/7 to help you to get a luxury bus in Bellevue and Seattle, WA.
But the best is that we have a wide variety of charter buses for all group sizes and types of events in the Bellevue area. So if you need a vehicle option to accommodate groups with a large number of passengers to travel across Bellevue, the Emerald City, or other cities in the Pacific Northwest, a coach bus is a perfect choice. Also, with a shuttle or charter bus from our fleet, you can carry many guests to your wedding day or any other gathering in the town. Besides, our motor coaches are the best option for wine tours or sightseeing with medium-sized groups. But if you are looking for a vehicle for small groups, we recommend you a compact minibus. Even you can opt for our charter buses if you are seeking school bus rental. For any group trip, we have a suitable choice that meets your travel needs in Bellevue and Seattle, WA.