We work to make you happy and meet your group's transportation needs on any special occasion that you prepare in Bellevue, Seattle, Tacoma, and other WA areas! What do you expect from a quality transportation service? If your answer is luxury and featured vehicles, don't worry, we have an extensive collection of cars that includes party buses, limo buses, stretch limousines, vans, town cars, and shuttle buses, all of these with premium amenities and features. So you will have enjoyable and entertaining moments with your guests all ride. But if you want a professional and attentive customer service team, we have it too. From our booking specialists to our designated drivers, all of them are at your disposal to offer royal treatment. Don't hesitate anymore; make sure to count on our limo company for your events and trips in Bellevue, WA.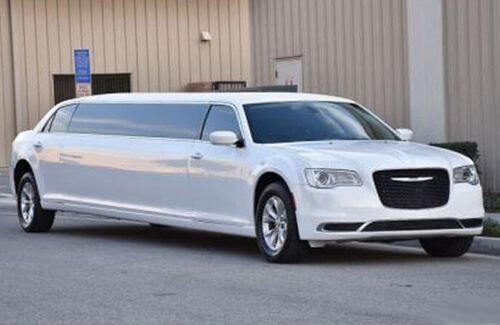 Chrysler limousine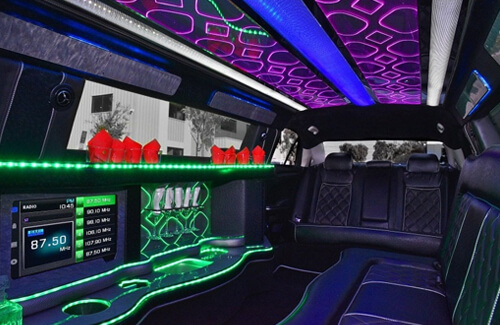 10 Passangers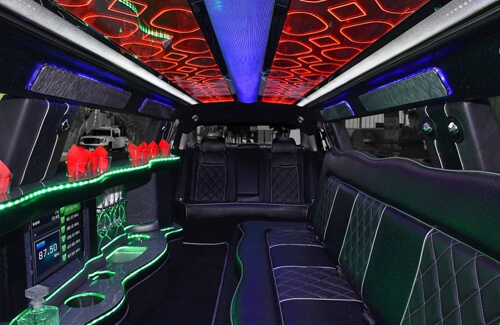 Amazing design
Party with our Bellevue limo service
A wedding or birthday party is a time to share and celebrate with your loved ones and friends. And what better than to do it on board a luxurious vehicle from our fleet and with the best Bellevue limo services? You can find the right vehicle and package for your event thanks to the versatility of our service and the great variety of transportation options that we have. Therefore, you can consider renting a Bellevue party bus to have a big celebration at your bachelorette party as well as an elegant stretch limousine to have a romantic date during your anniversary. Even to pick up or take away large groups at the Seattle-Tacoma International Airport, we provide a reliable shuttle service. Our commitment is to accompany your during your special day, offering the best limo rentals, so trust in our limo transportation company.
Have a big day hassle-free with our limousine service in the Bellevue area! With all the preparations and details you should be aware of, we want the transportation services to be one less concern during your events. That's why we provide reliable service and high-quality vehicles that adjust easily to your specific requirements. Whether birthday parties, bachelor and bachelorette parties, weddings, prom nights & school dances, anniversaries, nights out on the town, field trips, wine tours, sightseeing, corporate events, sporting events, conventions, concerts & festivals or other special occasions, we have the perfect vehicle to surprise and carry your friends comfortably. Do you need wedding transportation? If so, our stretch Hummer limo and shuttle services are a great alternative for the couple and guests.
Town car service and airport transportation
Are you looking for Seatac airport or Bellevue airport limo service? If so, you have come to the right place! We know how important it is for our business clients in the Bellevue and Seattle area to count on an efficient and quality service to attend their work commitments and meetings. Look after your business while a professional driver avoids wasting time in traffic jams and looking for a parking space or alternative routes. You can trust that you will be on time to take your flight or arrive at your meetings. We have a large town car fleet that includes Cadillac Escalades, Chevrolet Suburbans, Mercedes Benz, Chrysler 300, SUVs, Sprinter vans, executive shuttle buses, and more. Know our first-class town car service and corporate transportation and have a great experience.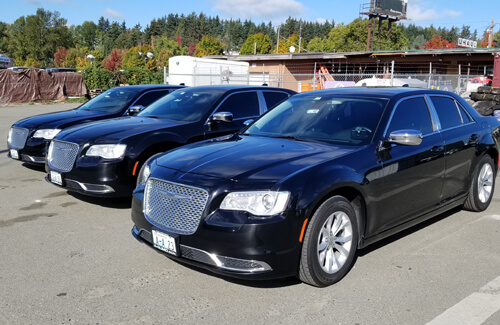 Chrysler 300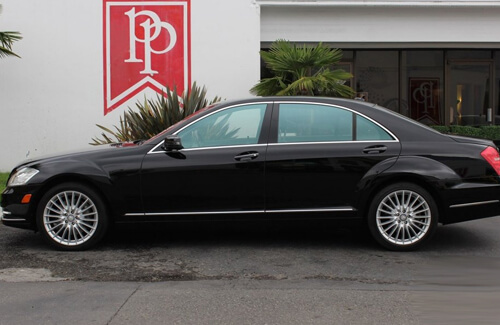 Mercedes Benz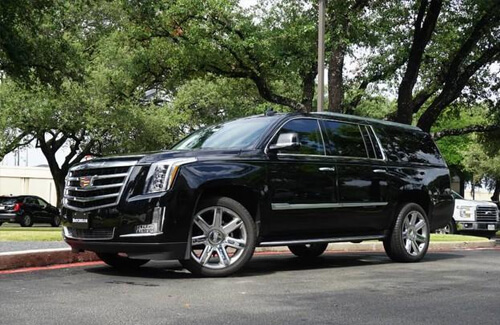 Executive SUV Escalade
Our extensive Bellevue limousine fleet
Are you looking for a wedding limo or a town car to go to your meetings in the city? Don't worry; we have a large selection of vehicles for all group sizes and events in Bellevue and the greater Seattle area. Whether a stretch limousine to celebrate with a small group of your closest friends, a party bus with a capacity of 36 passengers or more to have a crazy night in an entertaining and comfortable space, or a huge coach bus to carry a group of 51 passengers to your big event, no matter how many passengers you want to invite your events or parties. Check our website and learn more about our different options of vehicles and reserve your Bellevue or Seattle limousine with us today.
Do you need a vehicle that meets your limo transportation needs? If so, you should consider our stunning fleet in Bellevue, Washington. We not only have a wide variety of vehicles, but also our entire fleet is fully equipped with the luxury amenities for a pleasant and fun trip with your group. Enjoy on the road with flat-screen televisions, DVD/CD players, an outstanding audio system, iPod connectivity, color-changing laser lighting, hardwood floorings, dance poles, wet bar areas with coolers, comfortable leather seating, tinted windows, and more. So you can party, drink your favorite beverages, or relax. Don't hesitate anymore to reserve your stretch limo or party bus and have an unforgettable experience with our limousine service in Bellevue and Seattle, WA!
Choose our quality limo service Bellevue
To travel around the city comfortably and without worry about the traffic, parking, or the safety of your group, you need our Bellevue and town car service with skillful friendly drivers at your disposal. They have many years of experience driving around Bellevue, Washington, so each professional chauffeur knows how to handle the situations or problems that can be presented on the road. Leave in the hands of our drivers the task of taking the wheel while you enjoy in a big way or relax until you arrive at your final destination. Go to Bellevue Downtown Park, Bellevue Square, Meydenbauer Beach Park, or even King County on board the best limo service Bellevue and a courteous designated driver. Call us and make your reservation now.
If you want to book a stretch limo in Bellevue, WA, but are worried about the costs, with our reasonable rates, you can prepare and celebrate how you deserve. In addition to our competitive prices, we have a flexible service and special deals that adjust to the budget and requirements of our clients. You can call us any time since our customer attention team is available 24/7 to help you to reserve with these easy steps" contact us and let us know the date of your event, the type of event, the number of passengers, and the pick-up and drop-off schedule. Our booking specialists will immediately start to seek a suitable Bellevue limousine or party bus for you.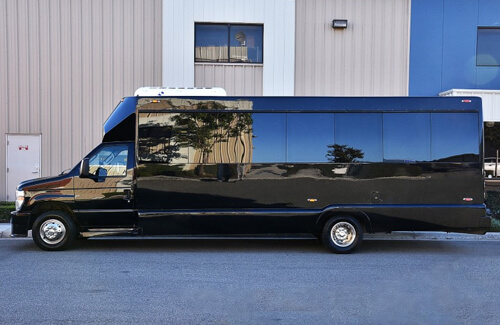 Limo Bus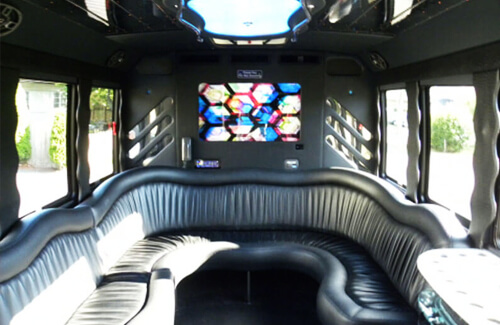 18 Passangers
The best amenities and features