What about living your big event to the fullest? Why settle for the ordinary when you can choose to live the extraordinary? Get out of the routine and experience the best party bus services with our outstanding transportation service in Vancouver, WA. We are a great option when you want to try a Vancouver transportation service like no other. We have the most fantastic party buses and offer limo rentals to cover big events such as bachelorette parties, dance club visits, birthday parties, and wine-tasting tours. Our Vancouver limo fleet includes charter buses, shuttle buses, motor coaches, mini-buses, school buses, coach buses, and many more! So if you are really considering renting a Vancouver limo service that will understand you and meet all your expectations, all you have to do is call us, and we will be more than ready to assist you. If you are wondering what kind of limo rental service we provide, let us tell you that we have a wide variety of transportation services; between, you can find a shuttle bus rental perfect for airport shuttles and charter bus rentals for exploring Vancouver, WA, and nearby cities as the best option that assures you a safe and memorable trip.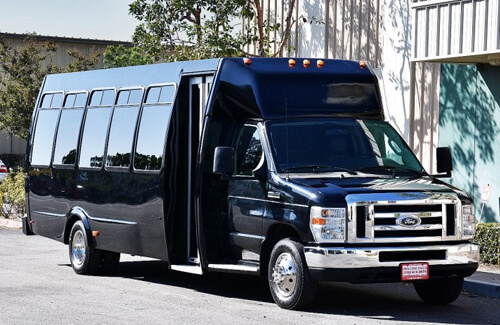 Passenger charter bus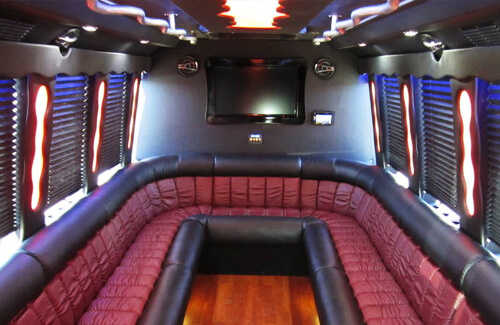 Large groups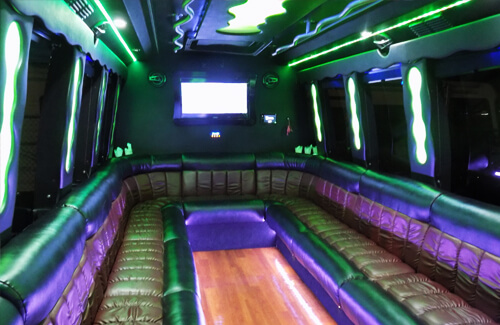 Wide space
Stress-free ride with our personalized service
Preparing everything for a special occasion can sometimes be very stressful due to the many things you have to take care of. Let us help alleviate your worries by leaving the transportation of your guests in our expert hands. Our chauffeurs are more than prepared to handle any task assigned to them, and we also own an extensive fleet of exceptional party buses that will make your big event even bigger and more special than you thought. Each passenger mini-bus, passenger charter bus, limo bus, coach bus, and shuttle bus in our Vancouver limo service and party bus rentals are more than enough to give you and your friends and family an experience full of luxury and a comfortable ride as you tour the beautiful and picturesque streets of Vancouver, WA.
So now you know if you need a reliable Vancouver limo service for any party or event, whether it's a Bachelorette party, a wine-tasting tour of the most exclusive vineyards, a bachelor party, an outing with friends to a nice dance club in Vancouver, Washington, or even a corporate event. Our party bus rental company has the right transportation services to transform ordinary things into incredible ones. Want to see for yourself? Simple, all you have to do is contact us and ask for the limo service you want to get information about; you can also ask for our charter services prices for large groups or any other details about our limo rental in Vancouver, WA.
The elite party bus rental Vancouver
Let there be no doubt about it. We are the leading bus rentals Vancouver, Washington! When you think of us, the first thing that comes to mind is quality and great prices. Every charter bus and party bus of our limousine service will be there to give you luxury and comfort on every trip you take, plus you will have a team of highly trained professionals to provide you with security from the moment you are picked up to the moment you are dropped off at your home after a party well lived. Pick up the phone and take the opportunity to experience our unique Vancouver limo service; we are here to make your travels unique.
Our Vancouver limo service is the solution to all your transportation problems. Count on us to always take you to your commitments on time; we also offer a versatile and adaptable service to all situations that may arise in the middle of your trip. We can advise you to prevent your events from becoming disastrous. In that case, the wisest advice we can give you is to schedule a meeting as soon as possible a vehicle, and what better than an unusual but unique option such as renting a charter bus directly from our party bus rentals? Our limousine service is more than ready to offer special rates to our clients so that no one is left without enjoying our luxurious buses from our Vancouver limo rental.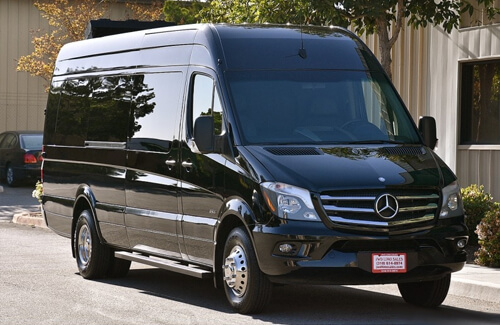 Limo rental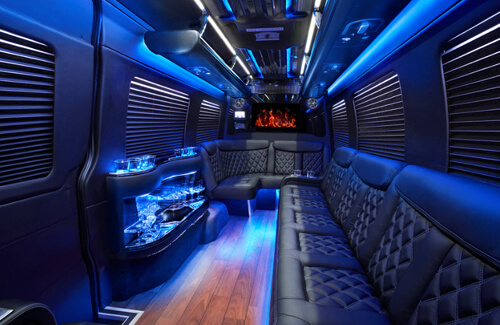 Medium groups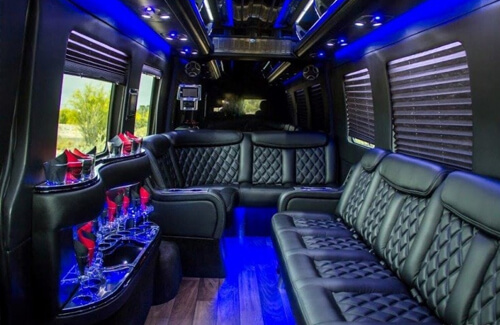 Top features
Why should you choose our Vancouver limo service?
We have many reasons to be confident that we are the best limo service in the industry throughout Vancouver, WA. Since we can't put everything (because it wouldn't fit and it would be boring to read), here are the most relevant features of our reliable limousine service:
All our Vancouver party buses are well-maintained and have the best features to enjoy your birthday parties with no restrictions. Our fleet includes an outstanding limousine service.
We cover a wide range of celebrations and services, including airport transfers. If you are interested in a fantastic bachelor party in Vancouver, WA, we have the perfect party bus Vancouver vehicle for the job.
Our party bus rentals in Vancouver have the most affordable prices. Rent a party bus from our party bus company; our passenger party bus is perfect for your needs.
Our Vancouver limo service is a 24-hour service. You can count on us whenever you need a quality Vancouver limo service; we are the best option for your limo rental.
Our limo service has an ample service area. Therefore, no matter where you are in Washington, our limousine service will reach you there.
There are no limo rentals like ours! In our Vancouver limo service, you'll find the most incredible Vancouver limo buses in Vancouver, WA.